NATO's Direct Involvement in Ukraine Crisis Increasing Nuclear War Risk: Lavrov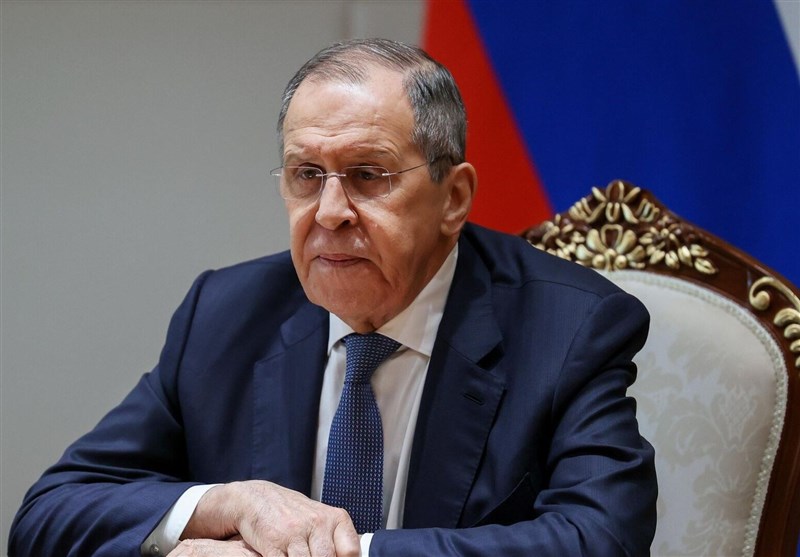 TEHRAN (Tasnim) – The direct involvement of the NATO member states in the Ukrainian crisis increases the risk of a nuclear conflict, Russian Foreign Minister Sergey Lavrov said on Wednesday.
"De jure, NATO countries are directly involved in the conflict on the side of Kiev. Such an irresponsible line significantly increases the threat of a direct military clash between nuclear powers," Lavrov said at an international meeting of high representatives in charge of security issues taking place in the Moscow region, Sputnik reported.
Russia's top diplomat added that Moscow has called on the US and the EU to abandon unilateral forceful decisions to reduce tensions in the world.
"In the interest of reducing international tension, we call on Washington and Brussels to renounce unilateral forceful decisions, to renounce attempts to marginalize the UN and create structures of a limited composition outside it that do not have legitimacy, but claim to rule over all the rest," Lavrov stressed.
He added that the Pentagon has begun building microbiological laboratories to create components of biological weapons, including along the perimeter of Russia's borders.
"Under the guise of providing sanitary and epidemiological assistance, the Pentagon has begun building and modernizing microbiological laboratories to develop biological weapons components, including along the perimeter of the borders of Russia and China," Lavrov stated.
Russian top diplomat also warned against the militarization of outer space.
"Like the vast majority of countries, we call for the use of civilian space infrastructure only for declared purposes in accordance with the provisions of the 1967 Outer Space Treaty," Lavrov added.
That's why Russia believes that the use of commercial satellites by the United States and other countries for military purposes is very dangerous.
"We consider use of commercial satellites by the United States and its allies for military purposes, to interfere in the internal affairs of states, and for other subversive activities an extremely dangerous trend," Lavrov stressed.