Iran Warns of Western Plots against OPEC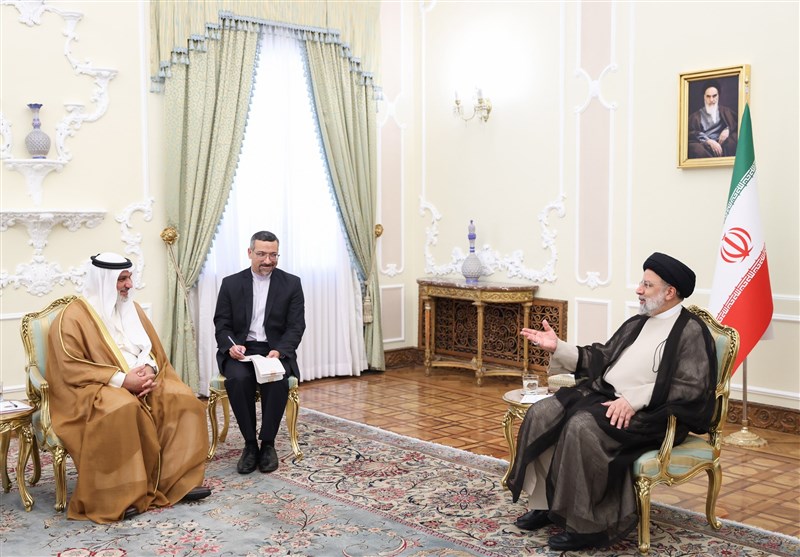 TEHRAN (Tasnim) – The president of Iran called for closer unity among the Organization of the Petroleum Exporting Countries (OPEC) member states in order to thwart divisive plots hatched by a number of Western governments.
In a meeting with Secretary General of OPEC Haitham al-Ghais, held in Tehran on Saturday, Iranian President Ebrahim Raisi warned that a number of Western governments seek to sow division and discord among the OPEC members in order to achieve their own interests.
"In the face of those (Western) measures, the OPEC members must prevent the fulfillment of these objectives by strengthening their unity," the president stated.
Describing constructive interaction among the OPEC members as a crucial factor in the organization's success, Raisi added, "The Islamic Republic of Iran has always maintained constructive cooperation with the organization and we plan to continue, strengthen and promote such cooperation."
OPEC's raison d'être is to protect the rights of oil producers and prevent discrimination against them, the Iranian president underlined, expressing hope that OPEC would be able to control fluctuations and bring about calm to the oil market.
For his part, al-Ghais praised Iran as a founder member of OPEC that has always had fruitful, effective and constructive cooperation with the other members.
The Kuwaiti oil executive noted that Iran has always contributed to closer unity of the OPEC members, both at the ministerial and the technical level.
Expounding on the latest situation in the oil market, al-Ghais expressed hope that consensus among the OPEC member states as well as Iran's constructive support and cooperation would help restore calm to the global oil market.