More than Half of Voters Now Want Britain to Forge Closer Ties with EU, Poll Reveals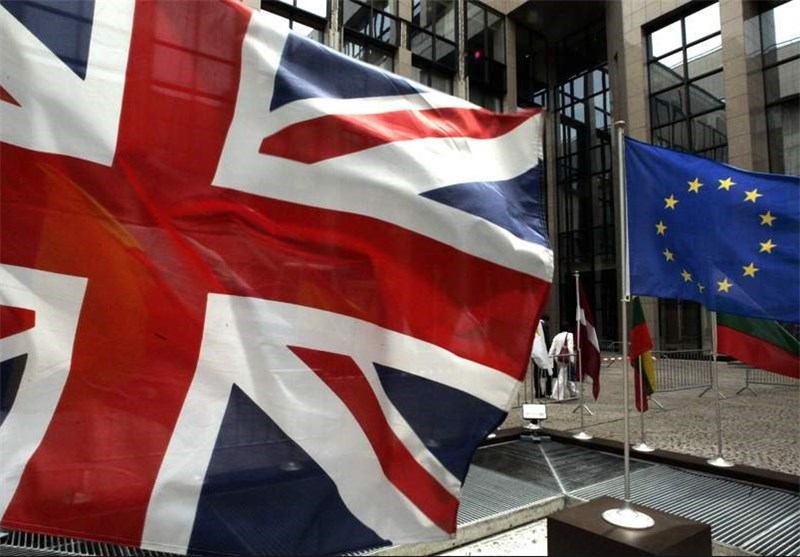 TEHRAN (Tasnim) – A clear majority of British voters now favors building closer relations with the European Union, according to new polling that highlights a dramatic reversal in the tide of public opinion since Brexit.
Even in those constituencies that recorded the highest votes to leave the EU in 2016, more than twice as many voters now believe the best route forward is to move in the opposite direction – and forge closer ties with Brussels, The Guardian reported.
The survey of more than 10,000 voters, for the internationalist campaign group Best for Britain, accompanied by detailed MRP (multilevel regression and poststratification) analysis based on new constituency boundaries, will provide sobering reading for Rishi Sunak, who backed Brexit as a route to greater economic success.
The poll by Focaldata found that three times as many adults (63%) now believe Brexit has created more problems than it has solved, compared with just 21% who believe it has solved more than it has created.
Overall, 53% of voters now want the government to seek a closer relationship with the EU than it now has, having left the single market and customs union, against just 14% who want the UK to become more distant.
In Boston and Skegness in Lincolnshire, where the vote to leave the EU was 74.9% in 2016, more than twice as many people (40%) now want closer links with the EU against just 19% who want relations to become even more distant.
The MRP method is a well-regarded statistical technique that combines data from detailed polling and other information from sources such as the census and Office for National Statistics data to assign an accurate probability of how different groups will vote in different constituencies.
The polling comes after the release last week of official figures showing that net migration to the UK rose to a new high of more than 606,000 in 2022 – a 24% increase on the previous high of 488,000 in 2021 – despite government claims that Brexit would allow the UK to "take back control" of its borders. Concerns about immigration will be on the agenda at a meeting between Sunak and France's president, Emmanuel Macron, in Moldova on Thursday.
When asked to consider the UK's visa policies, more than half of all voters polled for Best for Britain said the UK should issue more visas to allow foreign workers to come to the UK. Some 19% wanted to see more visas generally and 32% said they wanted to see more visas issued, but only in sectors with labor shortages. Only 23% wanted to see fewer visas issued.
Evidence is also mounting of the damage done to the UK economy and its trade as a result of post-Brexit trade barriers, extra bureaucracy and costs to exporters and importers.
Last week the Guardian reported data from the London School of Economics (LSE) showing that British households had paid £7bn since Brexit to cover the extra cost of food imports from the EU resulting from new trade barriers.
While Sunak has tried to build friendlier relations with Brussels than his two predecessors, Boris Johnson and Liz Truss, he is coming under increasing pressure to do more to help UK business and to explain how the damage inflicted by Brexit on trade can be limited.
Pro-European Labor politicians will also use the polling evidence to urge Labor leader Keir Starmer to be bolder and advance more concrete plans for closer EU ties, now that opinion seems to be swinging in favor of doing so.
Naomi Smith, chief executive of Best for Britain, said: "In just a few short years, public opinion in Britain has moved on from being pro-Brexit, to believing Johnson's deal has done more harm than good, to now supporting a closer relationship with the EU.
"Our first-of-its-kind poll, and MRP analysis using new constituency boundaries, shows that with deepening ties being the most popular option in every constituency in Britain, there are votes to be won for any political party prepared to make this case to the electorate."
Kim Darroch, former British ambassador to the EU and to the US, and chairman of Best for Britain, said: "Whether in Europe, South America or the Pacific, the general direction of travel has been the same for decades; nations working together to make trade easier and less expensive, while entwining economic interests to reduce the potential for conflict.
"In an increasingly hostile world, our economic and political interests align with our closest neighbors and allies. A majority of voters now understand that."
Peter Norris, co-convener of the UK Trade and Business Commission and chair of the Virgin Group, added: "From higher inflation to fruit rotting in fields, we can see the economic impact of both labor shortages and divergence from our largest trading partner, the EU. And from this polling, it is clear that the majority of voters knows that Brexit is a key factor."