Chicago Shootings: 9 Killed, 39 Wounded So Far in Memorial Day Weekend Gun Violence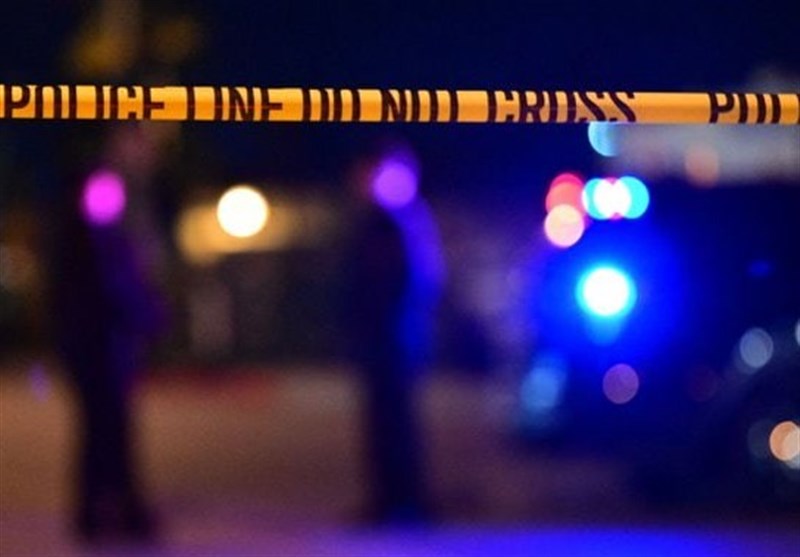 TEHRAN (Tasnim) – Memorial Day weekend got off to a bloody start in Chicago as at least nine people were killed and at least 39 others were wounded in separate shootings from Friday evening into Sunday afternoon.
The violence also came close to Mayor Brandon Johnson's doorstep as a person was found dead in an apparent homicide less than two blocks from the first-term mayor's West Side home.
Gunfire rang out at North Avenue Beach during a fight Friday afternoon, hours after city beaches officially opened for the summer, but no one was wounded.
The holiday weekend that marks the unofficial start of summer has also historically marked the beginning of the seasonal uptick in gun violence — often concentrated on the city's South and West sides.
Extra police officers were scheduled to work over the weekend, as Mayor Brandon Johnson and Interim CPD Supt. Fred Waller continued the controversial practice of canceling officers' days off to boost staffing over violent weekends.
Dozens of peacekeepers also hit the streets to quell violence in "hot spots" on the South and West sides. And hundreds marched against violence Saturday in the Grand Crossing neighborhood.
The weekend's first homicides happened within a few hours of each other.
The homicide near the mayor's Austin neighborhood home was discovered just after midnight Saturday in the 5700 block of West Chicago Avenue. A female, whose age was unknown, was pronounced dead at the scene. Police called it a homicide investigation, but they haven't released additional details.
Shortly before 1 a.m., a man, 33, was found dead with a gunshot wound to the armpit in the 7800 block of South Seeley Avenue in the Auburn Gresham neighborhood.
About 2:15 a.m. in Lake View, a 35-year-old man was found on a sidewalk with a gunshot wound to the chest in the 500 block of West Surf Street. He died at Advocate Illinois Masonic Medical Center.
Just before 3 a.m., a 37-year-old woman and a 35-year-old man were standing on a sidewalk in the 2300 block of West 18th Street in the Heart of Chicago neighborhood when someone opened fire, striking them both in the face, according to Chicago police and the Cook County medical examiner's office. They were taken to Mount Sinai Hospital, where the man died and the woman was listed in critical condition.
About 20 minutes later, Johnathan Salgado, 22 was standing on the sidewalk in the 2400 block of South Homan Avenue in Little Village when he was shot in the chest, according to police. He was taken to Mount Sinai Hospital, where he later died, police said.
Later in the day, a man was shot to death in the 1100 block of North Ridgeway Avenue in the Humboldt Park neighborhood on the West Side. The shooting happened about 11:15 a.m., according to police.
Less than an hour later, a woman was killed and three men wounded in a drive-by shooting in Auburn Gresham.
An off-duty Michigan police officer shot himself and seriously wounded another man Saturday afternoon when a gun he was handling went off in a room at Hotel Chicago in River North.
A fatal shooting in Woodlawn was reported late Saturday. A 26-year-old man was pronounced dead after being shot in the back, police said.
Three men were shot early Sunday outside a Mariano's grocery store at Broadway and Barry in the Lake View neighborhood. All were taken to Advocate Illinois Masonic Hospital to be treated for their wounds. Two men, 22 and 32, were listed in good condition.
The third man, whose age is unknown, suffered gunshot wounds to the back and chest and was listed in serious condition.
About an hour later, two people were shot while sitting in a car in West Garfield Park. One of them, a 35-year-old man, was pronounced dead after suffering a gunshot wound to the head.
In the evening, a 2-year-old girl was hurt after accidentally discharging a gun she found in the 1500 block of West Jonquil Terrace. She was taken to Saint Francis Hospital in Evanston, where she was listed in good condition.
More than 20 others were wounded in nonfatal shootings across the city since 5 p.m. Friday.
Last year, 51 people were reported shot in the city over Memorial Day weekend, topping the number for the past five years. Nine people were killed and 42 more were injured, according to Chicago Sun-Times data.