US Military Continues to Smuggle Crude Oil from Syria to Iraq Using Tanker Trucks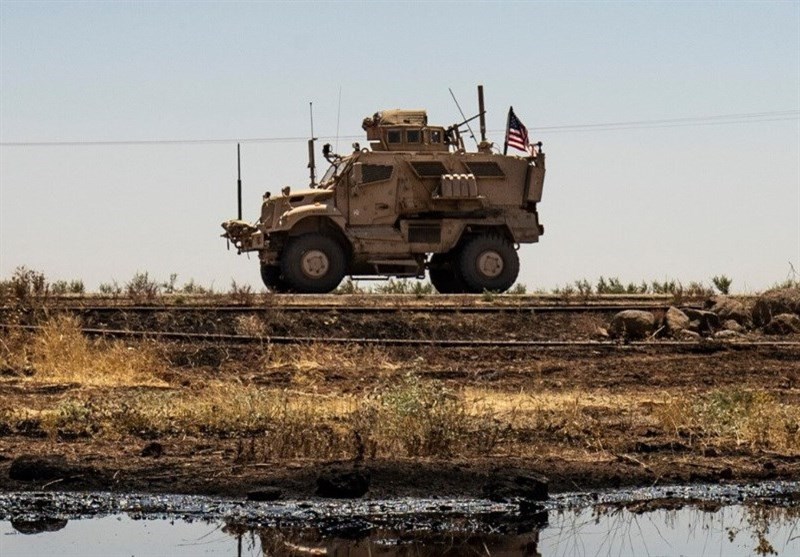 TEHRAN (Tasnim) – The US military has utilized a fleet of tanker trucks to smuggle crude oil from Syria's northeastern province of Hasakah to bases located in neighboring Iraq, where American forces and trainers are station, new reports revealed.
Citing local sources in al-Ya'rubiyah town, Syria's official news agency SANA indicated that a convoy of 40 tankers, loaded with oil from the energy-rich Jazira district and Eastern Region, departed Syria through the unauthorized Mahmoudiya border crossing on Thursday and headed towards Iraqi territories.
Shortly after, another convoy consisting of nine tankers and several flatbed trucks carrying damaged armored military vehicles reportedly departed Syrian territories for Iraq. Local sources also indicated that the second convoy was escorted by six armored vehicles belonging to the US occupation forces until it reached the border crossing.
The US military has justified its presence in northeastern Syria by claiming that it aims to prevent the oilfields in the area from falling into the hands of Daesh terrorists. However, Damascus maintains that the deployment is an attempt to exploit the country's abundant mineral resources. Former US President Donald Trump openly acknowledged that American forces were in Syria for its oil on multiple occasions.
Meanwhile, Konstantin Kosachev, the Deputy Chairman of the Federation Council of the Russian Parliament, criticized the presence of US military forces in Syria, asserting that it lacks any legal justification and amounts to a flagrant occupation of a UN member state's territories.
In an exclusive interview with SANA in Moscow, Kosachev stated that the US has seized Syrian lands and is exploiting the country's natural wealth to serve its military, political, and commercial objectives.
Kosachev further criticized the United Nations for its approach to the situation in Syria, noting that while the international body readily holds meetings on the war-torn nation under pressure from the US, it fails to effectively address Washington's intervention in the internal affairs of other countries.
He emphasized that the United Nations must fulfill its responsibilities and make dedicated efforts to uphold global peace and security, including in Syria.