Streets of Turkish Capital Flooded after Heavy Downpours (+Video)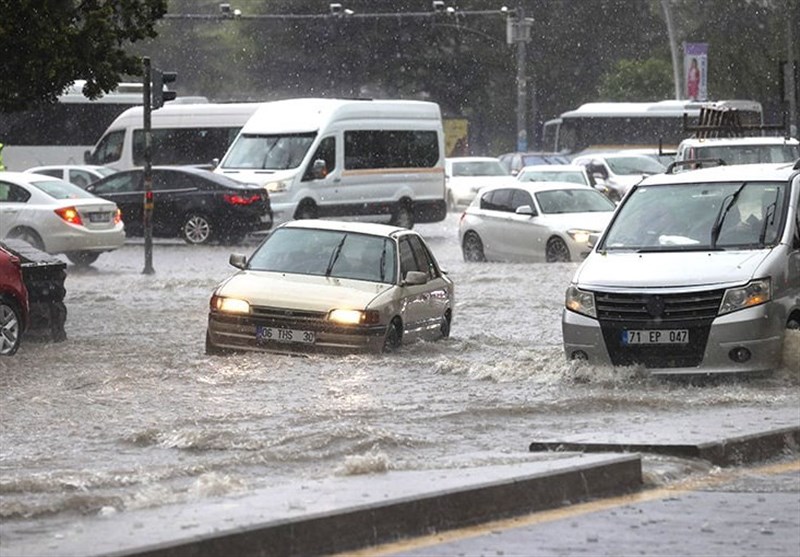 TEHRAN (Tasnim) – The streets of the Turkish capital Ankara flooded on Saturday following perpetual downpours throughout the day.
The water level raised in Keçiören, Çankaya and Yenimahalle, causing material damage, especially in houses and offices on the ground floors, TRT Haber reported.
Ankara Metropolitan Municipality Mayor Mansur Yavaş made a statement on his social media account and warned the citizens.
"Our city is experiencing the heaviest rainfall of the year. All permits of our relevant units have been lifted due to the ongoing rains in all regions. We will continue our work in vigilance, we will reach all notifications one by one," he said.
The rain, which started in the morning hours, increased its intensity in the afternoon. Due to heavy rain, puddles were formed in some streets and underpasses.
Due to the water accumulating on the roads, the traffic was disrupted while the vehicles had difficulty moving forward.
Citizens, who were caught unprepared for the rain on the streets and streets, waited for the downpour to stop in closed areas.
In Yenimahalle, the lower floors of a building were flooded due to the downpour.
Heavy rain is expected to continue until evening.