No Survivors Found after Plane Crash in Virginia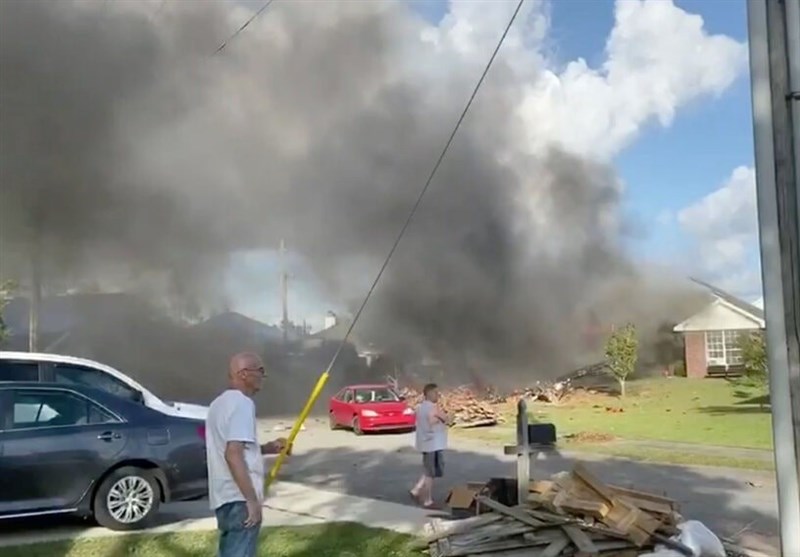 TEHRAN (Tasnim) - A wayward and unresponsive business plane that flew over the US capital on Sunday afternoon caused the military to scramble a fighter jet before the plane crashed in Virginia, officials said. The fighter jet caused a loud sonic boom that was heard across the capital region.
Hours later, police said rescuers had reached the site of the plane crash in a rural part of the Shenandoah Valley and that no survivors were found.
The US Federal Aviation Administration says the Cessna Citation took off from Elizabethtown, Tennessee, on Sunday and was headed for Long Island's MacArthur Airport. Inexplicably, the plane turned around over New York's Long Island and flew a straight path down over DC before it crashed over mountainous terrain near Montebello, Virginia, around 3:30 pm.
It was not immediately clear why the plane was nonresponsive, why it crashed or how many people were on board. The plane flew directly over the nation's capital, though it was technically flying above some of the most heavily restricted airspace in the nation.
A US official confirmed to The AP that the military jet had scrambled to respond to the small plane, which wasn't responding to radio transmissions and later crashed. The official was not authorized to publicly discuss details of the military operation and spoke on condition of anonymity.
Flight tracking sites showed the jet suffered a rapid spiraling descent, dropping at one point at a rate of more than 30,000 feet per minute before crashing in the St. Mary's Wilderness.
The North American Aerospace Defense Command later said in a statement that the F-16 was authorized to travel at supersonic speeds, which caused a sonic boom that was heard in Washington and parts of Virginia and Maryland.
The episode brought back memories of the 1999 crash of a Learjet that lost cabin pressure and flew aimlessly across the country with professional golfer Payne Stewart aboard. The jet crashed in a South Dakota pasture and six people died.