Iran's Power Serving Regional Security: President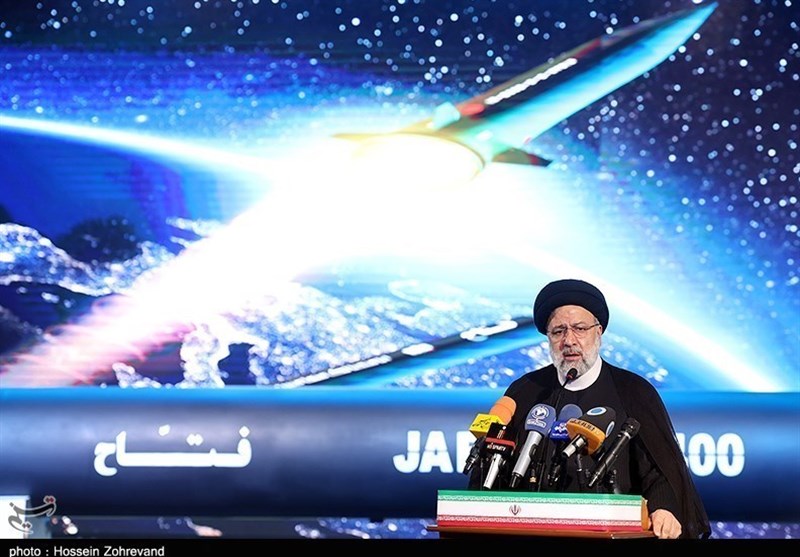 TEHRAN (Tasnim) – Iranian President Ebrahim Raisi gave an assurance that the country's deterrence power contributes to regional peace and security.
After unveiling a homegrown hypersonic missile on Tuesday, Raisi assured regional and neighboring states that Iran's military power brings peace to the region.
"Today, we feel that (Iran's) deterrence power has been developed, which is the source of security and sustainable peace for the regional countries," Raisi said.
Highlighting Iran's great progress and independence in the defense industries, the president said Iran's military know-how, science and industries, including the missile power, are indigenous, not imported, so the enemies are unable to marginalize these capabilities with threats.
The new hypersonic missile 'Fattah' has a range of 1,400 kilometers. Its warhead has a spherical engine running on solid fuel with a movable nozzle that allows the missile to move in all directions.
IRGC officials say the new missile can penetrate all air defense missile systems and detonate the enemy's anti-missile systems by maneuvering below and above the Earth's atmosphere at a speed of Mach 13 to 15.