Iran, Cuba Plan to Establish Joint Technology, Innovation Center
September, 15, 2023 - 16:54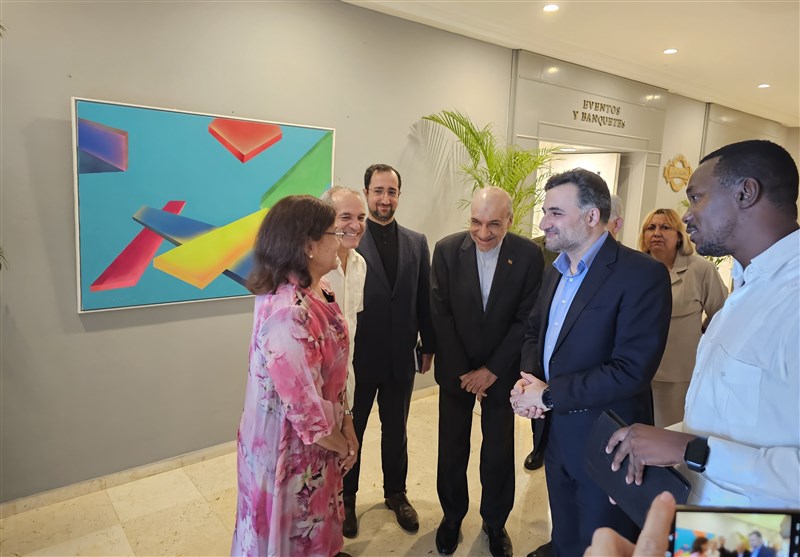 TEHRAN (Tasnim) – Officials from Iran and Cuba weighed plans to set up a joint technology and innovation center to promote cooperation between the two countries' technological companies.
In a meeting held in Havana on Friday, Iran's Vice-President for Science and Technology Ruhollah Dehqani and Cuba's Minister of Science, Technology and Environment Elba Rosa Perez Montoya stressed the need to develop mutual cooperation in the field of technology.
The government of Cuba places special emphasis on technology-based progress and extremely welcomes the development of scientific and technological cooperation with Iran, the Cuban minister said.
She also described the formation of the joint Technology and Innovation Committee between the two countries as an "appropriate initiative" and called for establishing a joint innovation and technology center in order to broaden relations between their technological companies.
Perez Montoya further noted that her country is planning to organize a prestigious exhibition in 2024 and invited the Iranian knowledge-based companies to showcase their latest achievements and products in the event.
The Iranian vice-president, for his part, hailed the "positive" suggestion of Cuba for the participation of Iranian companies in the exhibition and stated that the Iranian government supports the presence of knowledge-based companies at the upcoming exhibition.
During Iranian President Ebrahim Raisi's official visit to Havana in June, Iran and Cuba signed six cooperation documents and memoranda of understanding to enhance interaction in the areas of jurisdiction, comprehensive political cooperation, customs affairs, and information technology.
In November 2020, Iran and Cuba agreed on plans to promote economic and technological cooperation between the two nations in different areas, including in the medical sphere.