Thousands of UK Doctors Strike Again over Pay
September, 20, 2023 - 09:55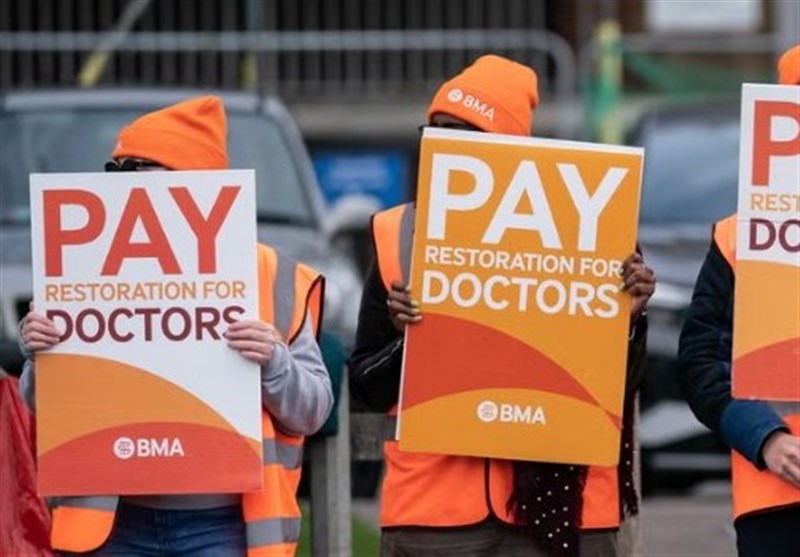 TEHRAN (Tasnim) – Thousands of National Health Service (NHS) consultants are on strike across England in a dispute over pay as the country's health service braces itself for another wave of industrial action.
Consultants will also walk out on Wednesday when they will be joined by junior doctors in the first joint strike in the history of the NHS, reported the German news agency (dpa), according to Bernama.
Junior doctors, who have held 19 days of strike action since March, will then continue their strike on Thursday and Friday this week.
Both consultant and junior doctor members of the British Medical Association (BMA) will again join forces for strikes on Oct 2 to 4.
Thousands of operations and appointments have been canceled as a result of the strikes, with NHS leaders warning that some patients are seeing their appointments rescheduled three times.
A Christmas Day-style service will be provided on the joint strike action days, with emergency care the priority.
It comes as the government outlined plans to extend strike laws to ensure doctors and nurses in hospitals provide a minimum level of cover.
The new regulations, which are open to consultation, would mean doctors and nurses have to provide a certain level of cover after being issued with a "work notice" by employers on what is needed to maintain "necessary and safe levels of service".
Consultations on minimum service levels have already run for ambulance staff, fire and rescue services and passenger rail workers, after the Strikes (Minimum Service Levels) Act became law