Israeli Forces Kill Five Palestinians in West Bank, Gaza
September, 20, 2023 - 15:12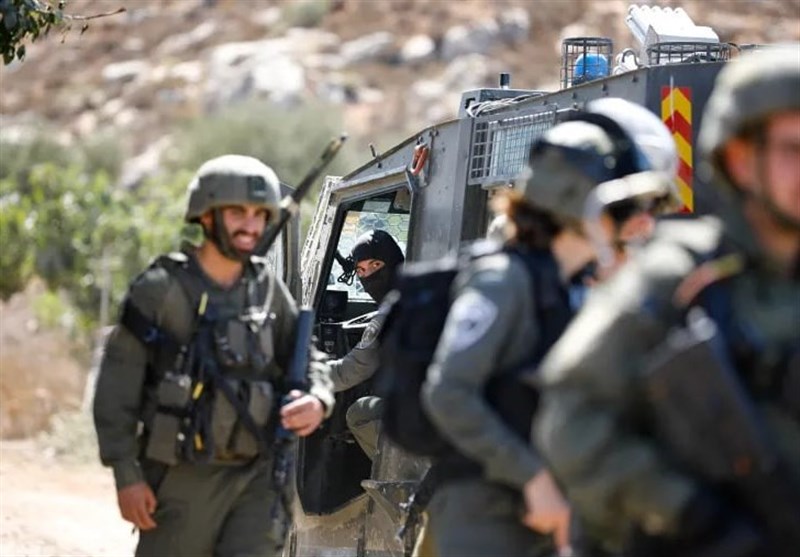 TEHRAN (Tasnim) – Israeli forces have been involved in deadly clashes, resulting in the deaths of at least five Palestinians in the past 24 hours.
Two separate incidents occurred in the occupied West Bank, while another took place in the blockaded Gaza Strip, marking a concerning escalation of violence in these territories.
On Tuesday, Israeli forces conducted a raid on the Jenin refugee camp situated in the northern West Bank, resulting in the tragic deaths of four Palestinians. Palestinian health officials reported that approximately 30 others sustained injuries during the operation.
The four individuals who lost their lives were identified as Mahmoud Saadi, 23; Mahmoud Ararawi, 24; Raafat Khamayseh, 22; and Atta Mousa, 29.
In the early hours of Wednesday, Israeli forces initiated another operation, this time targeting the Aqabat Jabr refugee camp in Jericho. The military stated that their troops opened fire on a Palestinian who was in the act of throwing explosives at them. The Palestinian health ministry later identified the deceased individual as 19-year-old Dhargham al-Akhras.
In a separate incident in Gaza, Israeli forces shot and killed Yousef Salem Radwan, 25. The incident occurred east of Khan Yunis in Gaza, as reported by Palestinian media.
While the Israeli military did not officially confirm the Gaza killing, they reported that a group of "rioters" had gathered near the fence separating Gaza from Israel, and that "a number of explosive devices were activated by the rioters." The military provided limited details regarding the Jenin deaths, only mentioning that they had carried out a drone attack.
These incidents come in the wake of Israel's announcement on Sunday that it would keep the Beit Hanoun crossing, known as "Erez" by Israel, closed due to border protests and a "security assessment" conducted by defense officials.
The closure of Beit Hanoun, the sole pedestrian passageway from Gaza into Israel, has left approximately 18,000 Palestinians from Gaza, who hold Israeli work permits, unable to reach their places of employment.
Gisha, an Israeli NGO advocating for Palestinian freedom of movement, condemned the decision to block entry to Israel as "illegal collective punishment." This measure has had detrimental effects on Gaza workers, their families, and other permit holders who require travel for humanitarian reasons.
It is worth noting that Israel has maintained a stringent land, air, and sea blockade on the Gaza Strip since 2007. In recent years, there have been multiple conflicts between Gaza-based resistance groups and Israel.
Hamas has attributed the protests in Gaza to Israeli provocations, particularly citing an increase in the number of far-right nationalist Jewish activists entering the Al-Aqsa compound. On Monday, Israeli forces clashed with Palestinian worshippers at Bab as-Silsila, one of the main entrances to the Al-Aqsa Mosque compound in occupied East Jerusalem. Additionally, access was denied to Palestinians under the age of 50 to clear the way for Israeli settlers.
Hamas spokesperson Hazem Qasem emphasized that the protests would persist as long as these provocations continued.