Amin Mirzazadeh Eyes Gold in Upcoming Olympics
September, 23, 2023 - 14:44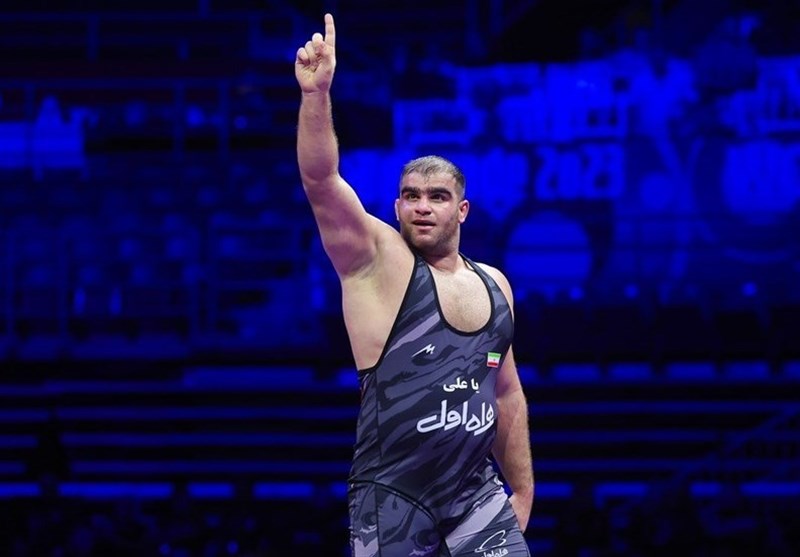 TEHRAN (Tasnim) – Iranian Greco-Roman wrestler Amin Mirzazadeh is going to win a gold medal in the upcoming Olympic Games.
After losses to Riza Kayaalp in each of the past two years, Amin Mirzazadeh finally found a way to topple the giant.
The 25-year-old lost 7-3 in Tokyo to Kayaalp in the bronze-medal match. A year later, Kayaalp again defeated Mirzazadeh this time in the 2022 World Wrestling Championships.
"I'll try my best to improve day by day to become better and be able to shine for my country in the next competitions, and be a message of happiness for my people and be able to win a gold medal," Mirzazadeh added. "And also I hope to be able to win a gold medal in the upcoming Olympics.
"Right after last year's World Championships where I won the silver medal, after about two weeks, I started training to achieve this gold medal," Mirzazadeh told UWW.org. "I'm happy that I got the answer for my efforts and was able to win this gold medal."
The tournament is also serving as the first qualifier for the 2024 Paris Olympics, with all of the medalists in the Olympic weights as well as winners of special fifth-place playoffs securing quotas for their countries. Interestingly, all 10 places on the first night of the Greco finals went to different countries.