Iran, Holy See Urge Peace in Ukraine
September, 25, 2023 - 10:33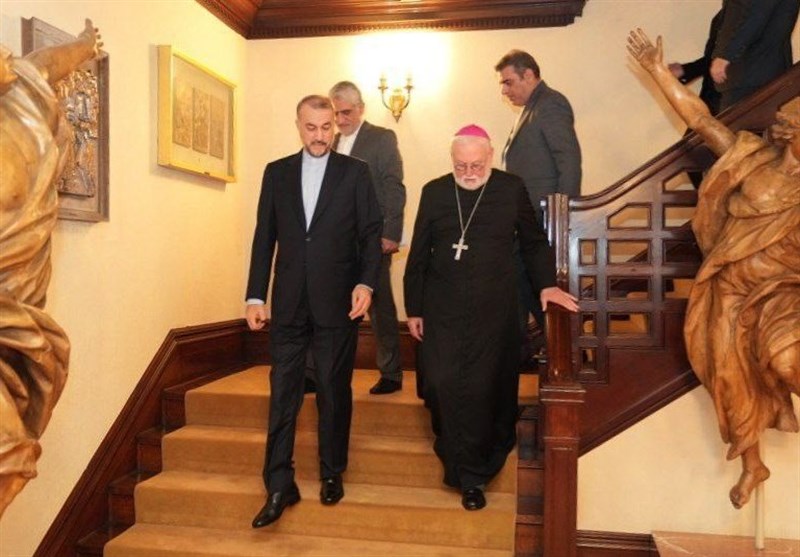 TEHRAN (Tasnim) – Senior diplomats from Iran and the Vatican called for the peaceful and negotiated settlement of the war in Ukraine.
Iranian Foreign Minister Hossein Amirabdollahian and Paul Richard Gallagher, the Secretary for Relations with States within the Holy See's Secretariat of State, held a meeting on the sidelines of the UN General Assembly in New York.
"Dialogue among leaders and followers of divine faiths in the current situation of the world, especially at a time when holy books are desecrated, is all the more important," Amirabdollahian said in the meeting, the Foreign Ministry's website reported.
He also pointed to the Ukraine crisis and Iran's efforts to establish peace and end the war, enumerating Iran's principled stances on the issue.
"Iran does not regard war as a solution, and backs any initiative aimed at establishing peace in Ukraine," Amirabdollahian stated.
Gallagher, for his part, hailed the resumption of diplomatic ties between Iran and Saudi Arabia, saying it will have positive impacts on the region.
As for Ukraine, the British prelate said everyone should help establish peace.
He stressed that dialogue will contribute to the resolution of global problems, expressing his readiness to hold talks with the Iranian side on the issues of mutual interest.