Maradona Fined for Dedicating Victory to Venezuelan President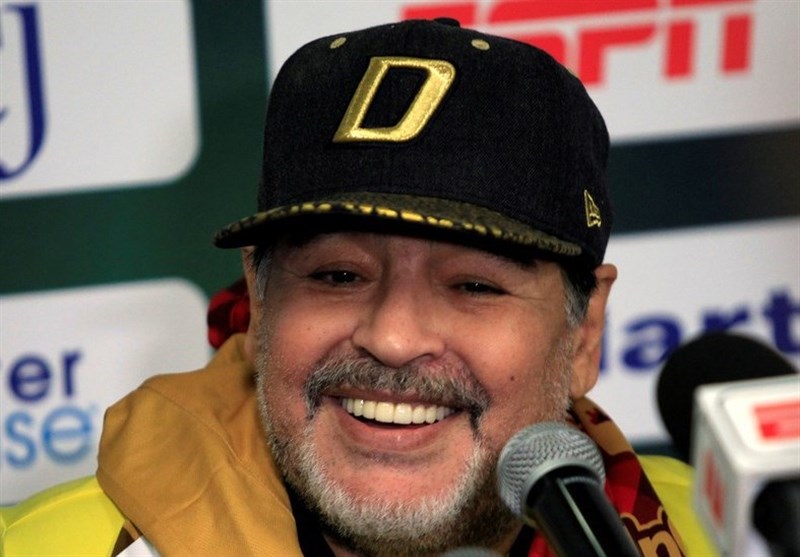 TEHRAN (Tasnim) – Former Argentinian football star Diego Maradona was fined by his Mexican club for dedicating a recent victory to Venezuelan President Nicolas Maduro and scolding Washington.
The Argentine great, who coaches Dorados de Sinaloa, had dedicated a 3-2 win over Tampico Madero to Maduro and Venezuela in a news conference at the end of last month.
The Mexican football's governing body said in a statement that Maradona had been fined an unspecified sum for violating the federation's code of ethics which mandates political neutrality, Channel News Asia reported.
Maradona had said he was dedicating the victory to Maduro and Venezuelans caught up in an economic crisis.
He also criticized US President Donald Trump.
Maradona's foray into international politics is not his first and should not come as a surprise, considering his long history of supporting left-wing Latin American leaders.
Back in 2017, the Argentinian, who deems himself a "chavista," said that, as soon as Maduro gives the orders, he would be "dressed as a soldier for a free Venezuela."
Maradona has been a long-time staunch backer of the embattled Venezuelan leader, making his support vocal amid the political and economic turmoil that has engulfed the country, and even kicked a ball together with Maduro back in November 2017.