Tens of Thousands Flood Hong Kong Park for New Rally
TEHRAN (Tasnim) – Heavy rain fell on tens of thousands of umbrella-ready protesters Sunday as they started marching from a packed park in central Hong Kong, where mass pro-democracy demonstrations have become a regular weekend activity.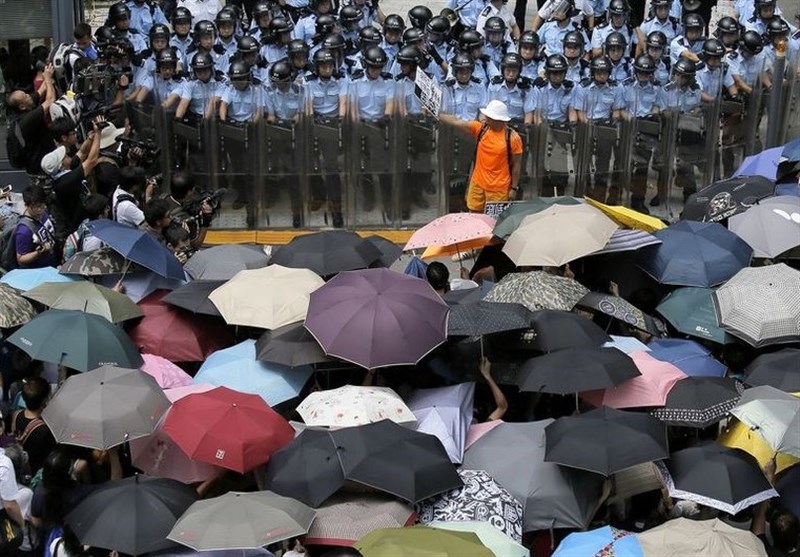 While recent rallies have been marked by violent clashes with police, organizers said they hoped Sunday's assembly would be peaceful.
"We hope that there will not be any chaotic situations today," said organizer Bonnie Leung. "We hope we can show the world that Hong Kong people can be totally peaceful", AP reported.
Leung's group, the Civil Human Rights Front, has organized three massive marches in Hong Kong since June. While those marches were peaceful, the movement has been increasingly marked by clashes between protesters and police.
In Beijing, a spokesman for China's ceremonial legislature condemned statements from US lawmakers supportive of Hong Kong's pro-democracy movement.
You Wenze called the lawmakers' comments "a gross violation of the spirit of the rule of law, a blatant double standard and a gross interference in China's internal affairs."
He said that Hong Kong's 7.5 million people and Chinese population as a whole rejected the actions of a "very small group of violent protesters" as well as "any interference of foreign forces."