Syria Army Repels Major Attack by Terrorists in Idlib
TEHRAN (Tasnim) – Syrian forces repelled a major attack by Jabhat al-Nusra terrorist group in the western direction of Saraqeb in Idlib southeastern countryside, inflicting major losses on them.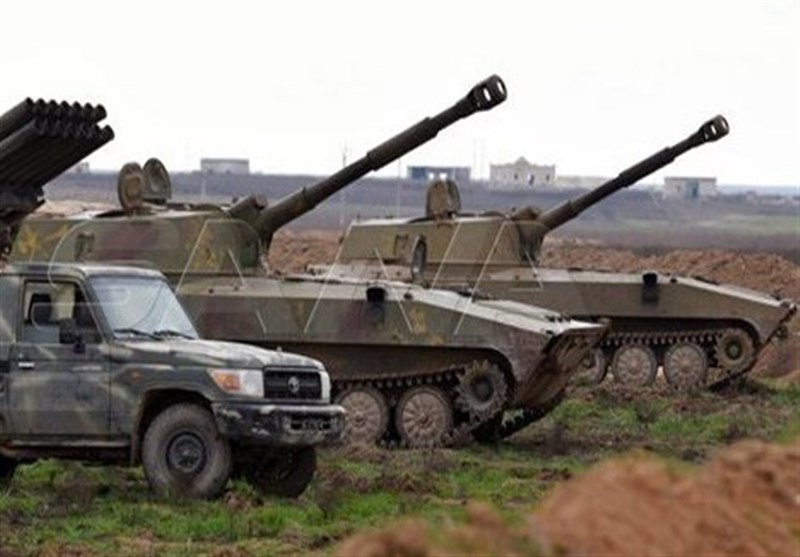 The Turkish-backed militants late on Wednesday launched a major assault, using tens of suicide bombers, against the Syrian army in the western direction of Saraqeb, SANA reported.
Syrian forces, however, managed to thwart the attack by killing scores of them and destroying their armored vehicles.
The report added that army units are conducting missile strikes in the areas and farms where terrorist groups have holed up.
Small groups of terrorists infiltrated into the surroundings of Saraqeb International Highway, and the army units are targeting them, it further said.
On Wednesday, Army units liberated Kafr Ouaid strategic town, and more 15 new villages and towns west and southwest of Ma'aret al-Nu'aman city after inflicting heavy losses on terrorists in the personnel and equipment.
On August 5, the Syrian army declared in a statement the start of an offensive against foreign-sponsored militants in Idlib after those positioned in the de-escalation zone failed to honor a ceasefire brokered by Russia and Turkey and continued to target civilian neighborhoods.