Iran's President Upbeat on First Round of COVID-19 Vaccination before Spring
January, 16, 2021 - 13:32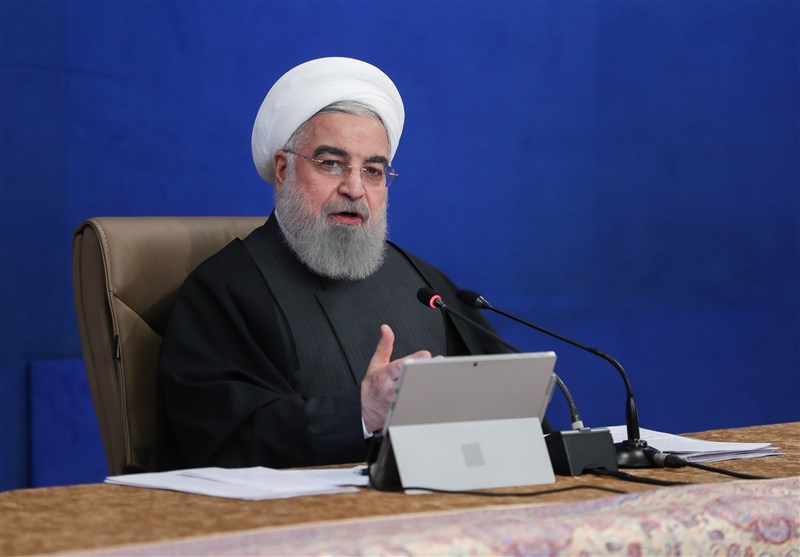 TEHRAN (Tasnim) – President Hassan Rouhani said his administration is doing its utmost to carry out the first stage of a countrywide vaccination program against the coronavirus pandemic in Iran before March 20.
In comments at a Saturday meeting of the Coronavirus Fight National Headquarters, the president said the vaccination program in Iran needs to be implemented in several stages, the first of which would occur this winter.
He said efforts are underway to begin vaccinating the priority groups, namely the healthcare personnel and those with high-risk conditions, in the remaining weeks of the current Iranian year, which ends on March 19.
The president also said the vaccination programs will continue in the next Iranian year with a coronavirus vaccine developed jointly by Iran and a foreign country and another homegrown vaccine produced by the local experts.
Even a nationwide vaccination scheme would not end the concerns and all health protocols must be observed strictly until a full eradication of the pandemic, he stressed.
The president noted that this year's demonstrations marking the anniversary of victory of the Islamic Revolution on February 10 will be held symbolically with motorists attending parades, considering the coronavirus health restrictions.
On January 3, Rouhani unveiled plans for a mass rollout of an inoculation program across the country within few weeks, saying the administration has identified the key groups that should be offered COVID-19 vaccination first.
Last week, Iran and Cuba signed an official agreement to collaborate on producing a coronavirus vaccine in a joint effort.