Georgia Democrat Introduces Bill to Bar Trump from US Capitol After Term Ends
January, 20, 2021 - 11:32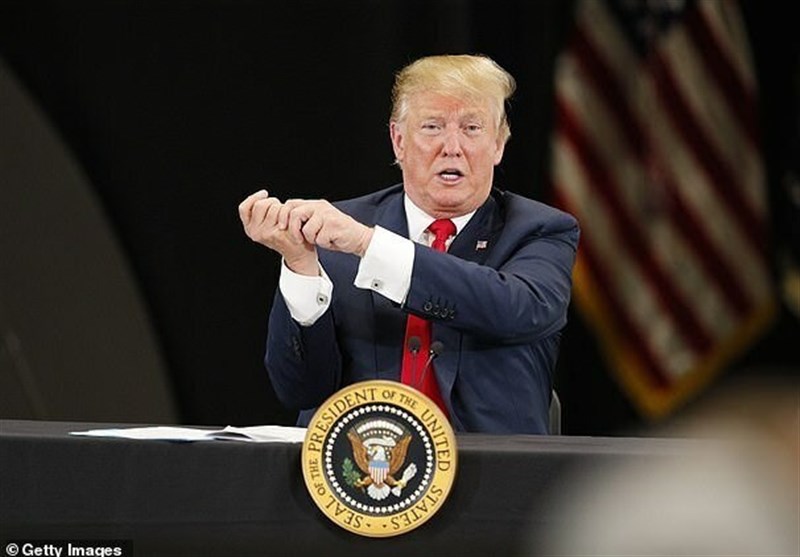 TEHRAN (Tasnim) – Rep. Nikema Williams (D-Ga.) has introduced a bill to bar US President Donald Trump from entering the Capitol after his term in the White House is over.
Williams introduced the measure on Jan. 13, the same day the House voted to impeach Trump on a charge of inciting an insurrection one week after a mob of Trump supporters overtook the Capitol in an effort to stop Congress from officially counting the Electoral College votes certifying US President-elect Joe Biden's victory.
"The Sergeant at Arms of the US House of Representatives, the Sergeant at Arms and Doorkeeper of the Senate, and the United States Capitol Police shall take such actions as may be necessary to prohibit President Donald John Trump from entering the United States Capitol at any time after the expiration of his term as President," the bill states.
Trump's term ends Wednesday once Biden is inaugurated around noon. Trump said he will not attend Biden's inauguration, in a significant break from the traditional transfer of power, The Hill reported.
"President Trump has shown time and time again that he is a danger to our democracy and a threat to the country," Williams said, according to the Atlanta Journal Constitution. "His actions on January 6 caused a deadly attack on the Capitol and for that reason he should not be allowed into the Capitol."
Williams sits in the seat held by the late Rep. John Lewis, a renowned civil rights activist who died last year, representing Georgia's 5th Congressional District.
Following the Capitol riot, a host of corporations and political donors said they would pause giving GOP lawmakers money after some Republicans continued to object to the counting of some Electoral College votes hours after the violent takeover of the legislative branch that left five people dead and sent members of Congress scrambling for safety.