Vakil Bazaar, The Main Bazaar of Shiraz
January, 18, 2017 - 23:41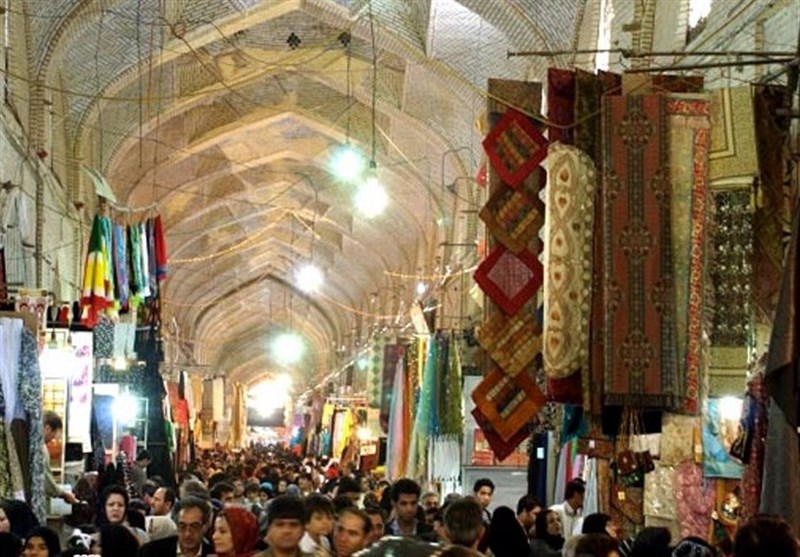 TEHRAN (Tasnim) - Shiraz's finest bazaar is one of the most atmospheric in Iran and has been described as the most architecturally impressive in the country.
Vakil Bazaar (also known as Bazaar-E Vakil) was constructed by Karim Khan about 200 years ago as part of a plan to make Shiraz into a great trading center.
All the financial, business, internal and external exchanges have been taken place in this bazaar and it had been the financial heart of Shiraz and now it still serves people's demands and one can buy Shiraz souvenirs and handicrafts out here.
The bazaar enjoys three pass ways (for costumers), the shop frontage (two stairs upper than the ground) and shop space (place of selling), and 5 grand doors in its 4 corners.
Also 74 multiple arches of this bazaar with more than 11 meter height are higher than the other bazaars'.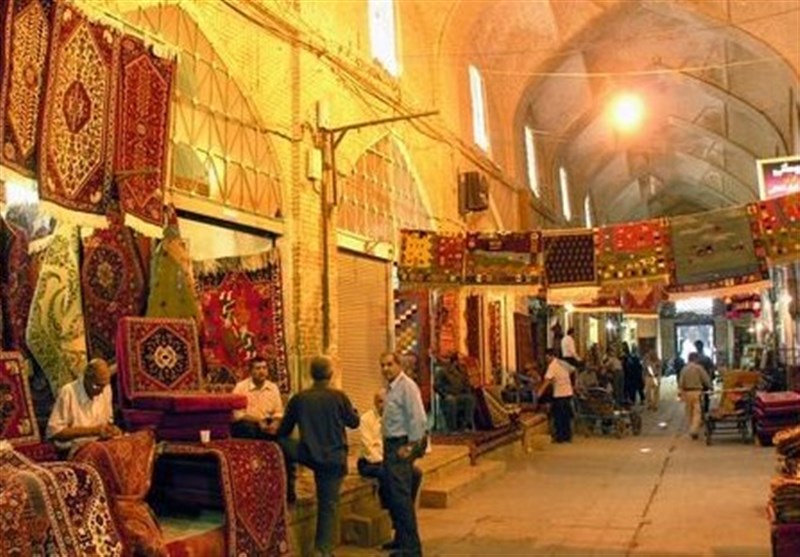 The North-south part of bazaar begins from Darvaze-Isfahan and continues to southern alley of Sara-ye-moshir. In both parts of this section there are 41 pairs of shops in front of which there exist stone made stages engraved with Toranj. For avoiding moisture, the stores are built about 1 meter upper than the ground. Each if the stores have storerooms and two floors.
Also in north eastern part of the bazaar there are some old caravansaries such as Roghani, Gomrok, Ahmadi which have doors to the bazaar. Each of them has many stores. North-south part of the bazaar is called Bazazan Bazaar (Bazaar of drapes).
East-west part has two sections:
1- Eastern part of Chahar-Soogh which is called Alaghe-Bandan bazaar and belongs to herbal medications stores.
2- Western part of Chahar-Soogh which is called Tarkesh-Dooz-Ha bazaar and is the center of Iranian carpet stores.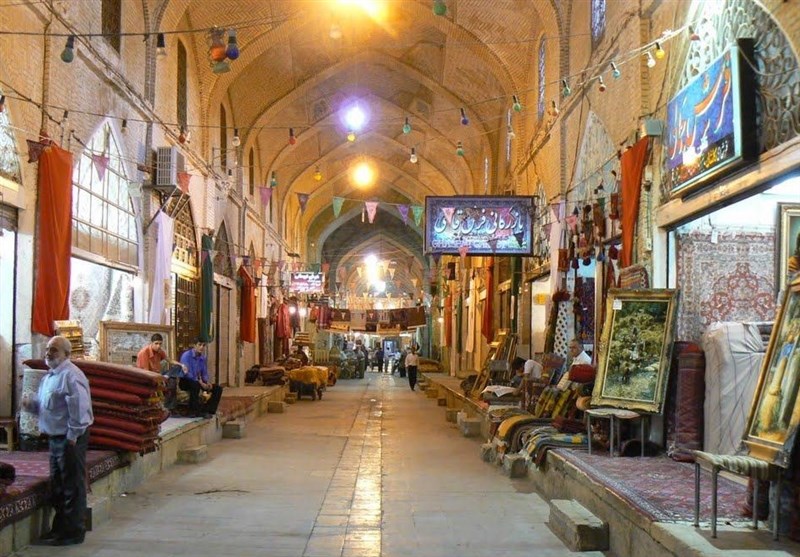 Sources : Iranian Tours , Untolidiran.