The Behistun Inscription: A Multilingual Inscription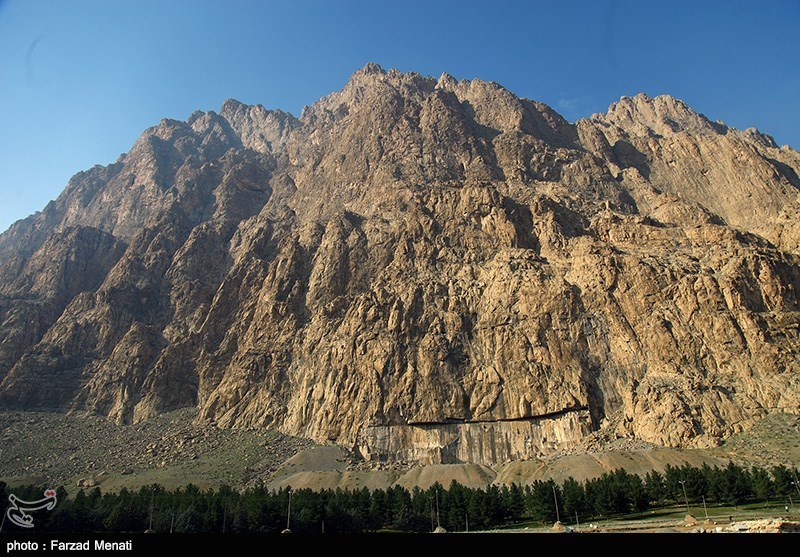 TEHRAN (Tasnim) - The Behistun Inscription (also known as Bisotun) is an archaeological site located along a historical trade route in the Kermanshah Province of Iran, containing remains dating from pre-historic times through the history of ancient Persia.
It is a multilingual inscription and large rock relief on a cliff at Mount Behistun near the city of Kermanshah in western Iran.
Bisotun inscription was engraved in the breast of the mountain in 522 BC by a decree from Dariush. This inscription has been written in 3 languages-the ancient Parsi, Elamite and a Babylonian dialect. The Elamite text is to the right of the impression, the second to the left, running parallel to the Parsi text, whereas the Babylonian text stands above that of the second Elamite inscription. Additional and complete translations can be observed in the surroundings and to the right.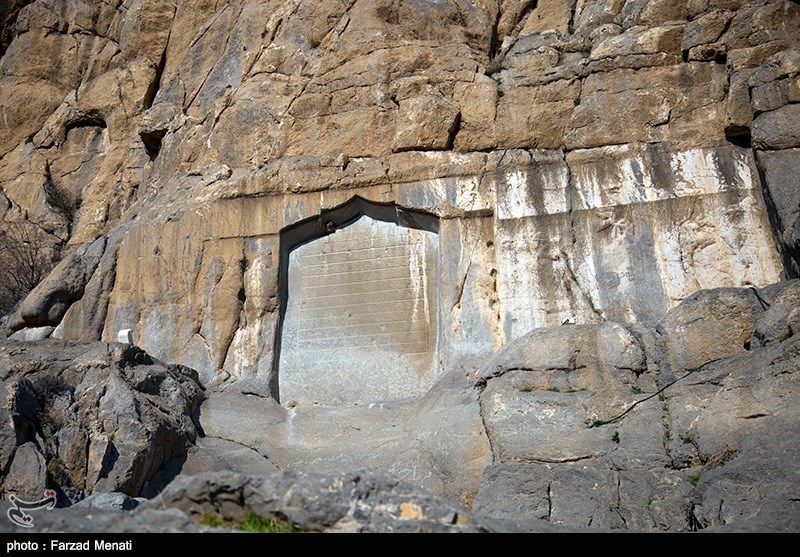 The ancient Parsi text is in 414 lines and engraved in a beautiful uniform script on a polished surface. In all the epigraphs of Dariush the Achaemenian begins with the phrase "King Dariush proclaims" and this is repeated throughout his decrees, emphasizing the grandeur and greatness of the power of this monarch. This sovereign owned his victory to Ahura Mazda and thus offered a religious effect to the epigraph to a great extent. This view can be noted and brought to light especially in the fourth column of the inscription.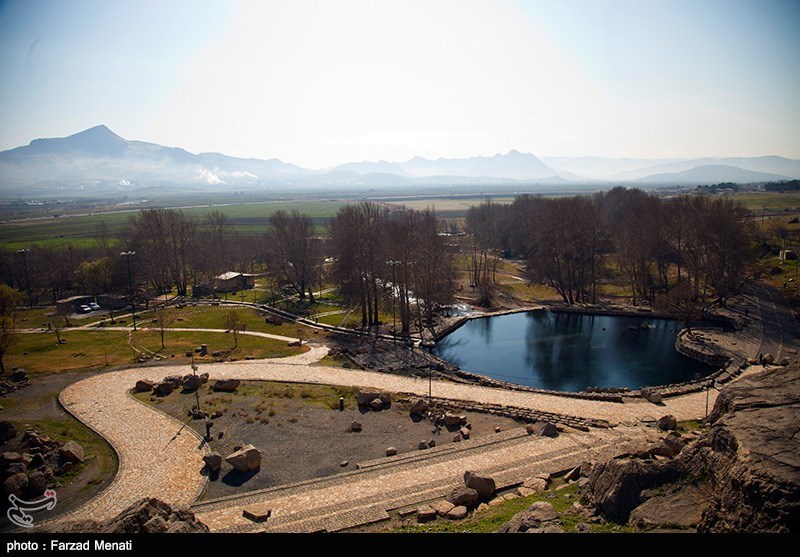 The monarch has a scalloped crown on the head, and his left foot rests on the chest of Geomat. Behind him are two bodyguards. Above the head of Dariush is the image of Farvahar in flight. Farvahar carries a circular band in the left hand, which is the sign of sovereignty.
A legend began around Mount Bisotun, as written about by the Persian poet Nizami Ganjavi (1141 to 1209), about a man named Farhad, who was a lover of Khosrow's wife, Shirin. The legend states that, exiled for his transgression, Farhad was given the task of cutting away the mountain to find water; if he succeeded, he would be given permission to marry Shirin.
After many years and the removal of half the mountain, he did find water, but was informed by Khosrow that Shirin had died. He went mad, threw his axe down the hill, kissed the ground and died. It is told in the book of Khosrow and Shirin that his axe was made out of a pomegranate tree, and, where he threw the axe, a pomegranate tree grew with fruit that would cure the ill. Shirin was not dead, according to the story, and mourned upon hearing the news.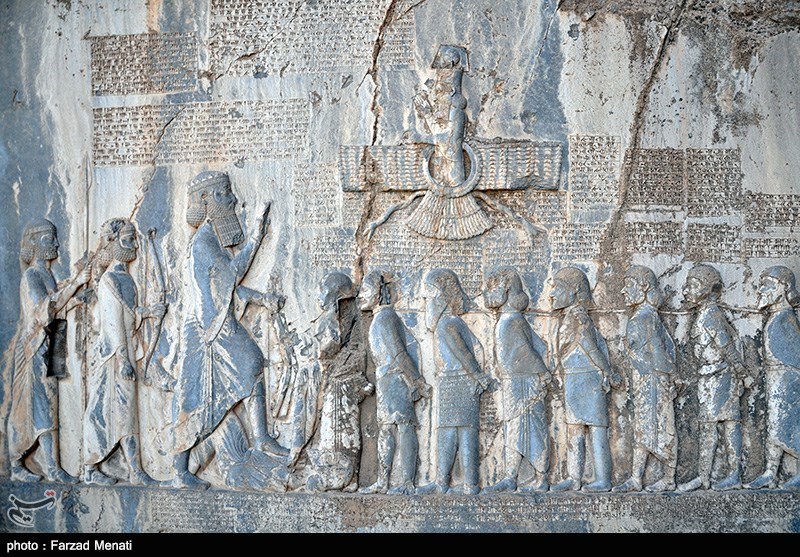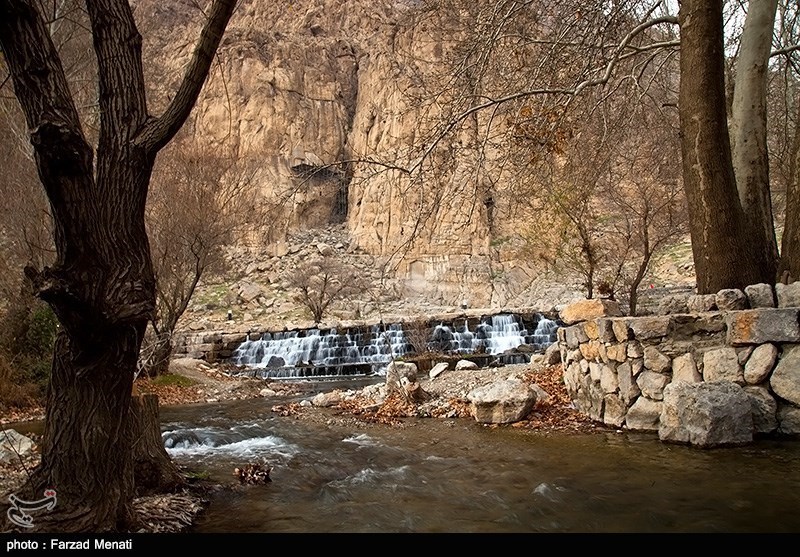 Source: Oruj Travel