Qamsar: An Iranian Town Famous for Its Roses, Rosewater, Rose Perfume
November, 03, 2017 - 18:25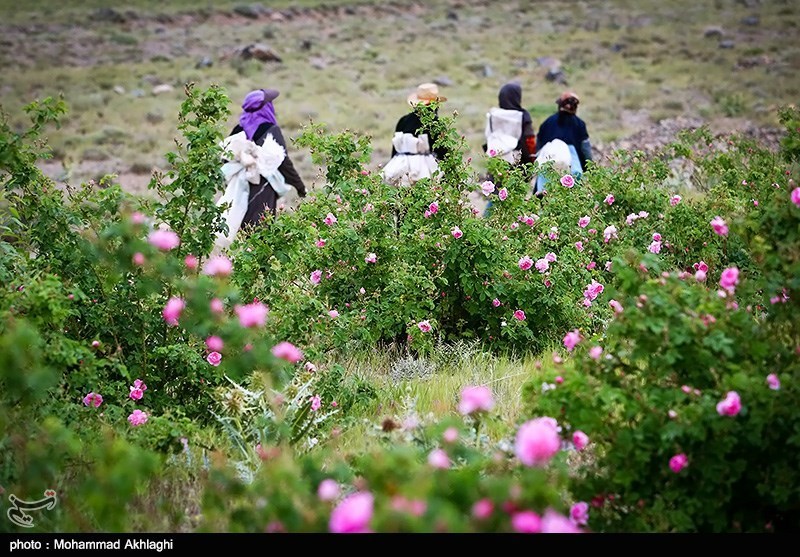 TEHRAN (Tasnim) - Qamsar is a town in central Iran located about 31 kilometers south of Kashan. Qamsar, together with three other smaller towns of Niasar and Barzook in the Esfahan province, are the main producers of rosewater in Iran for well over 800 years.
Every year during the second half of May, festival of rose and rosewater is being held in Kashan. Many people from different parts of the country and abroad visit Kashan, the hub of Mohammadi Rose in Iran.
The season for picking rose and preparing rosewater is from early May to mid-June.
In early May, the scent of rose spreads over different areas of Kashan, such as Qamsar Joshqan Qali, Barzak and Niasar.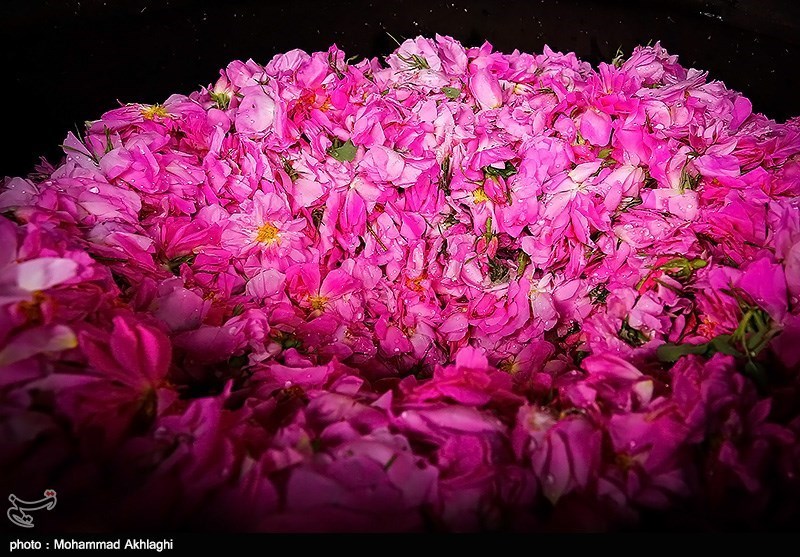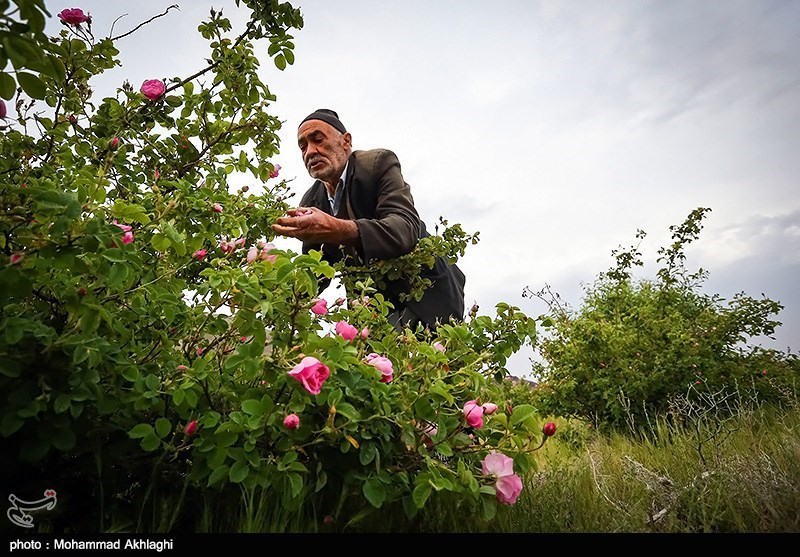 The ceremony for making rosewater in Kashan attracts many tourists. Every day, some thousands of visitors tour various cities of Kashan for this traditional ceremony.
The arrival of tourists in the districts of Kashan has a positive impact on the region's economy.
Rosewater is made from a very sweet smelling kind of rose and is used in various traditional dishes and sweets. It is also used as a perfume among Muslims. Although some modern mechanized factories are constructed, but still a large part of this, let say industry, is done traditionally. And this traditional rosewater production which is established at homes or gardens attracts tourists to Kashan. Historical monuments and architecture of Kashan adds to the popularity of this festival too.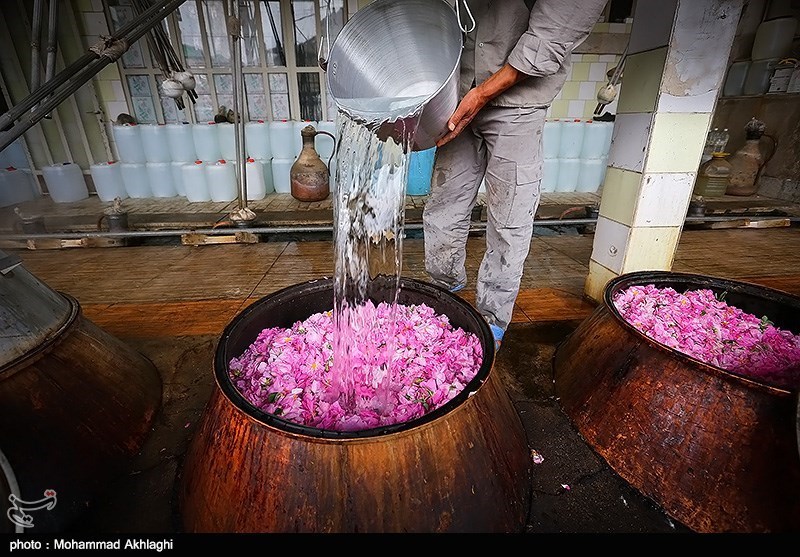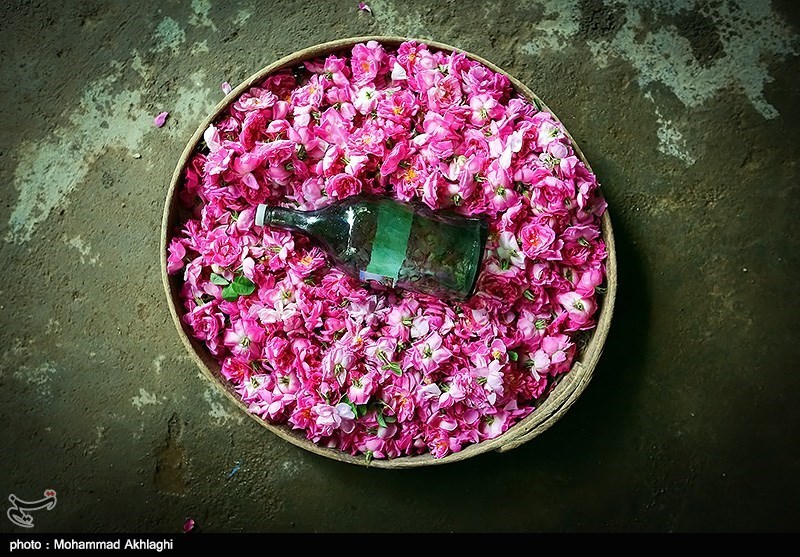 The people of Qamsar collect roses, boil them in special pots and collect their water in beautiful containers. It is a pride for the city that each year, the most sacred place on earth, Kaaba (Mecca), is washed with rosewater from Qamsar.
The ancient city of Qamsar is like a shining star on the central Iranian desert.
Source: Iran Review