Report: India, Pakistan to Be Hit by More Deadly Heat Waves because of Climate Change
October, 08, 2018 - 17:57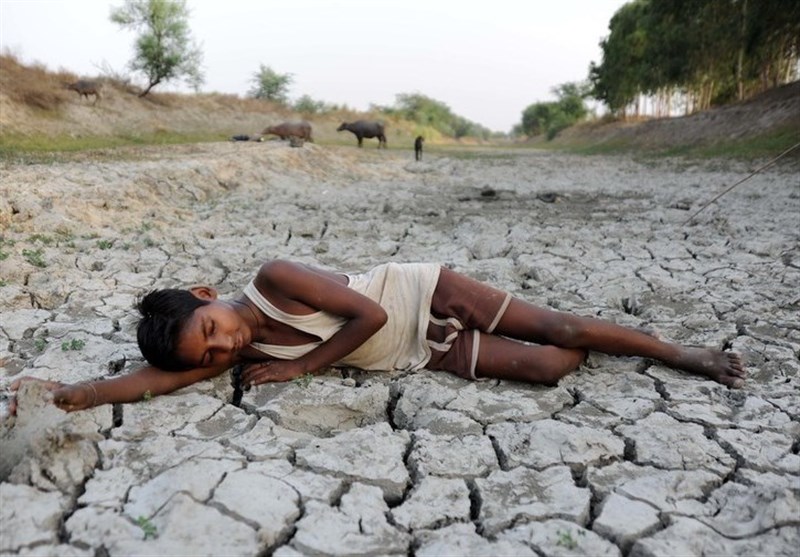 TEHRAN (Tasnim) - New UN's damning report claims that more heat waves like the one in 2015 in India which killed nearly 2,500 people may become an annual occurrence in India and Pakistan.
According to the report published on Monday, if world temperatures do indeed rise by two degrees Celsius, India could see deadly heat waves increase in frequency and become an annual condition.
The much-anticipated '1.5 Health Report' was released on Monday in South Korea by the Intergovernmental Panel on Climate Change (IPCC), a UN body set up in 1988, and written by 91 authors from 40 different countries, RT reported.
It singled out Kolkata, the capital of India's West Bengal State, as well as Karachi, the capital of Pakistan's Sindh province, as the areas likely to be most affected by the sweltering temperatures.
"Karachi and Kolkata can expect annual conditions equivalent to their deadly 2015 heatwaves. Climate change is significantly contributing to increased heat-related mortality," the report reads.
The reports warns "unprecedented action" is need to make sure global temperature increase is limited to 1.5 degrees, including human-caused carbon dioxide (CO2) emissions reducing by 45 percent by 2030, with that figure going to near-zero by 2050.
More than 2,500 were killed in India when temperatures reached highs of 48 degrees between May and June three years ago. The worst-hit state was Andhra Pradesh in the south-east, which accounted for two-thirds of the overall deaths. Scientists, including some from the Indian Institute of Technology Delhi, had at the time already sounded alarms over climate change as they said it had "exacerbated" the heat wave in the country.