Iran Sends Letter to IAEA about Parliamentary Action on JCPOA
February, 01, 2021 - 09:49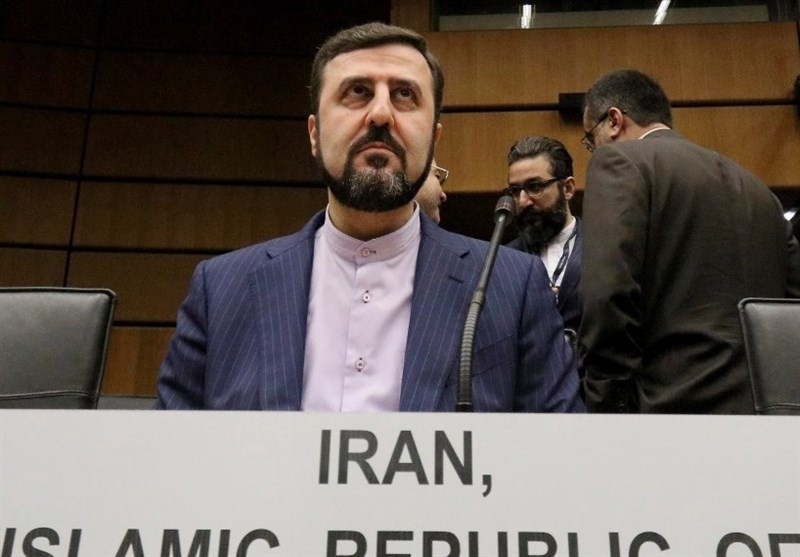 TEHRAN (Tasnim) – Iran has sent a letter to the International Atomic Energy Agency (IAEA) and its member states about a 'strategic action' ratified by the parliament on the reduction of Iran's commitments to the 2015 nuclear deal, an envoy said.
Speaking to reporters on Sunday, Iran's ambassador to Vienna-based international organizations Kazem Gharibabadi said the letter specifies a series of main issues, including the US government's unilateral and illegal withdrawal from the Joint Comprehensive Plan of Action in 2018 and reimposition of the sanctions on Tehran.
He said the letter also decries the European Union and the EU3' failure to take appropriate and practical measures to guarantee Iran's interests and effectively counter the US sanctions despite Iran's strategic patience and 15 consecutive reports from the IAEA that confirmed Iran's compliance with the deal.
The letter also explains that the strategic action on lifting of the sanctions and safeguarding national interests has been ratified by the parliament in response to the previous US administration's measures and the inaction of other parties, Gharibabadi said, IRNA reported.
In December 2020, the Iranian parliament approved a law, dubbed the Strategic Action Plan to Counter Sanctions, which requires the government to scale back more obligations under the JCPOA.
It also requires the AEOI to produce at least 120 kilograms of 20-percent enriched uranium annually and store it inside the country within two months after the adoption of the law.
The law further urges the AEOI to start the installation, gas injection, enrichment and storage of nuclear materials up to an appropriate enrichment degree within a period of three months using at least 1,000 IR-2m centrifuges.
Tehran has expressed its readiness to reverse the suspension of its commitments only if the US returns to the nuclear deal and lifts all sanctions without any preconditions or if the European co-signatories manage to protect business ties with Iran against Washington's sanctions as part of their contractual obligations.