Iran, Kazakhstan Sign Cooperation MoU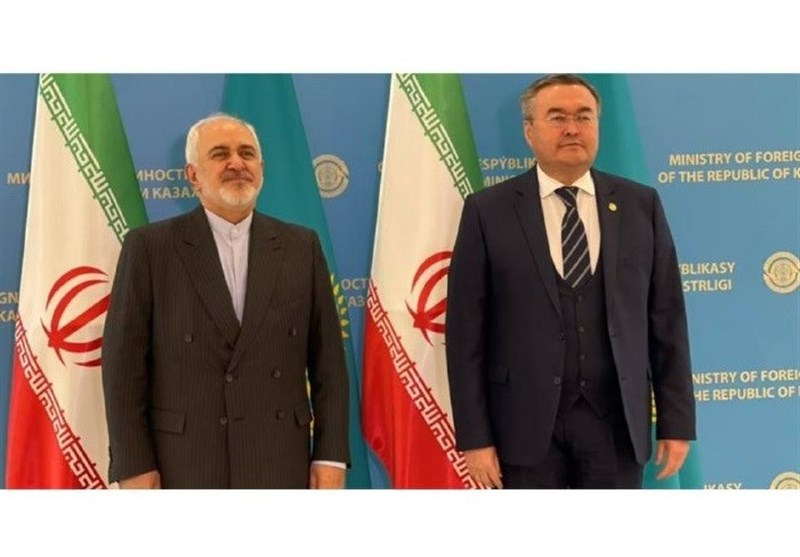 TEHRAN (Tasnim) – The foreign ministers of Iran and Kazakhstan signed a cooperation document in Nur-Sultan on Wednesday.
Iranian Foreign Minister Mohammad Javad Zarif, who is in Nur-Sultan in the third leg of a tour of Central Asia, held a meeting with his Kazakh counterpart Mukhtar Tleuberdi on Wednesday.
After the meeting, the two senior diplomats signed a memorandum of understanding on cooperation between the Foreign Ministries of the two countries.
The document entails interaction between the two sides to enhance the friendly and brotherly ties on the basis of mutual respect and trust.
The deal also highlights the importance of constructive bilateral, regional and international negotiations in order to achieve a mutual understanding, weigh plans for stronger cooperation, and remove the obstacles on the basis of positive political will as well as a comprehensive, targeted and long-term approach.
The document stresses the significance of mutual interests in the expansion of cooperation in accordance with the UN Charter and the internationally-recognized norms.
The 15-article memorandum of understanding also urges regular consultations between Iran and Kazakhstan in the political, economic, social, humanitarian, environmental, military, security and cultural fields.
The foreign minister of Iran has visited Kazakhstan after trips to Uzbekistan and Kyrgyzstan.
He will later visit Turkmenistan.