Top Iranian, Turkmen Diplomats Meet in Ashgabat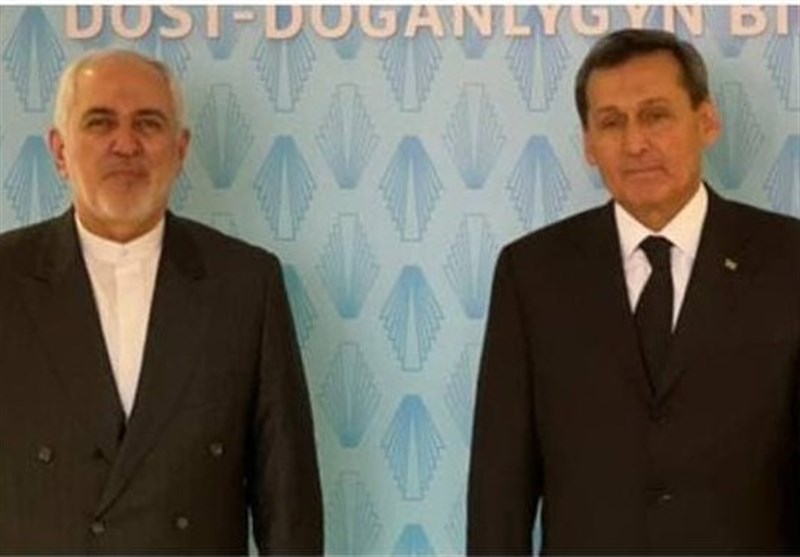 TEHRAN (Tasnim) – The foreign ministers of Iran and Turkmenistan discussed various bilateral and regional issues at a meeting in Ashgabat on Thursday.
Iranian Foreign Minister Mohammad Javad Zarif, who has visited Turkmenistan in a tour of Central Asia, held a meeting with his Turkmen counterpart Rasit Meredow today.
Expressing a positive view of the political, economic and cultural relations between Iran and Turkmenistan, Zarif called for closer cooperation between the two neighbors on various issues, such as environmental fields –including the Caspian Sea-, the transportation industry and transit routes, and innovative technologies.
Zarif also touched on bilateral cooperation in the Organization of Islamic Cooperation and urged closer interaction in the Economic Cooperation Organization considering Turkmenistan's rotating presidency of ECO as well as non-military activities in the Caspian Sea.
For his part, Meredow highlighted the importance of Turkmenistan's relations with Iran and stressed the need to expand relations in all fields and hold a new round of Economic Cooperation Joint Commission in future.
The two foreign ministers also discussed the peace process in Afghanistan, the mutual cooperation within the framework of regional and international organizations, and multilateral cooperation in the region.
At the conclusion of the meeting, Zarif and Meredow signed a cooperation agreement between the Foreign Ministries of Iran and Turkmenistan.
Zarif is in Turkmenistan on the final leg of his tour of Central Asia that took him to Uzbekistan, Kyrgyzstan and Kazakhstan.