Seized Oil Tanker, Captain Released by Iran: S. Korean Media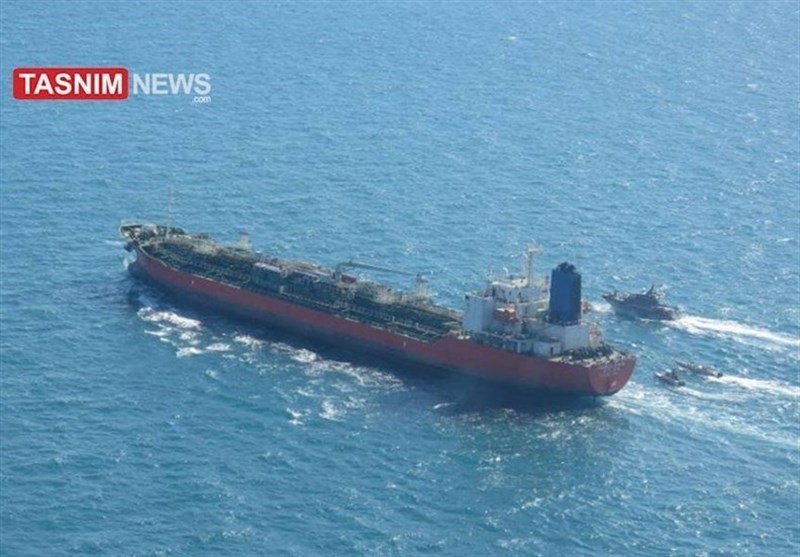 TEHRAN (Tasnim) - South Korea's Yonhap news agency quoted a foreign ministry statement as saying that Iran had released a seized oil tanker and its captain.
According to the S. Korean ministry, the ship left the port near Bandar Abbas on Iran's southern coast at about 6 a.m. (Iran time) with its captain and 12 other crew members onboard. The crew members were released earlier, but they stayed on the ship for maintenance purposes.
The captain and crew members are safe and sound, according to the ministry.
In January, the Islamic Revolution Guards Corps Navy has seized a South Korean-flagged ship in the Persian Gulf due to environmental and chemical pollution concerns.
The IRGC Navy's Public Relations department said in a statement that the South Korean-flagged oil tanker, named HANKUK CHEMI, had departed from Saudi Arabia's Al Jubail port.
The tanker, carrying 7,200 tons of oil chemical materials has been captured by the IRGC Navy's Zolfaqar flotilla because of "repeated violation of environmental regulations", the statement said, adding that the crew are from South Korea, Indonesia, Vietnam and Myanmar.
The oil tanker had berthed at Iran's southern port city of Bandar Abbas for legal procedures to be performed by the Iranian Judiciary officials, it noted.