Envoy Raps IAEA's Inaccurate Report on Iran
September, 27, 2021 - 11:53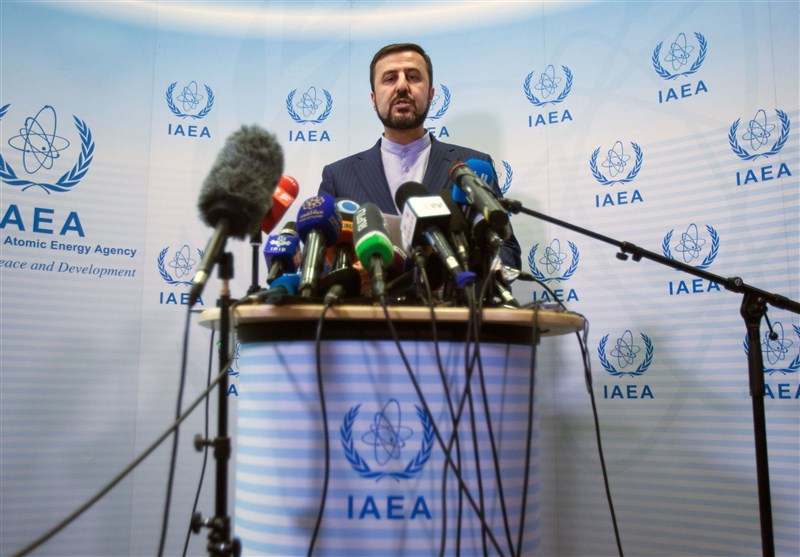 TEHRAN (Tasnim) – Iran's ambassador to the Vienna-based international organizations slammed as inaccurate a recent report from the International Atomic Energy Agency's director-general about Tehran's nuclear activities.
Kazem Gharibabadi made the remarks in a post on his Twitter account on Sunday, addressing a claim that had been made by IAEA's Director-General Rafael Grossi in an earlier report.
Grossi had alleged that Iran was failing to fully comply with a joint statement issued by the two sides on September 12 by refusing to allow the agency access to the TESA Karaj Complex, a centrifuge component manufacturing workshop in north-central Iran.
Gharibabadi, however, reminded that during the discussions in Tehran and Vienna that led to release of the statement, "Iran indicated that since Tesa Karaj Complex is still under security and judicial investigations, equipment related to this Complex are not included for servicing."
That was the reason that the joint statement specified that the IAEA was to be allowed access to certain "identified equipment," Press TV reported.
"Therefore, DG (director-general)'s report on Sep 26 isn't accurate and goes beyond the agreed terms of the JS (joint statement)," the Iranian envoy added.
Separately, Gharibabadi lambasted the UN nuclear watchdog for failing to even condemn the sabotage activities that have been targeting the Iranian nuclear facilities.
The installations have come under at least several such operations over the past year.
The Israeli regime, the Middle East region's sole nuclear arms possessor, that has assassinated seven Iranian nuclear scientists in the past, is the prime suspect in the incidents.
Neither the IAEA nor the United Nations have, however, taken the regime to task for its illegal activities aimed at endangering the regional and international peace and security.