Russia Agrees with Iran on Possibility of Good Deal in JCPOA Talks
November, 14, 2021 - 10:51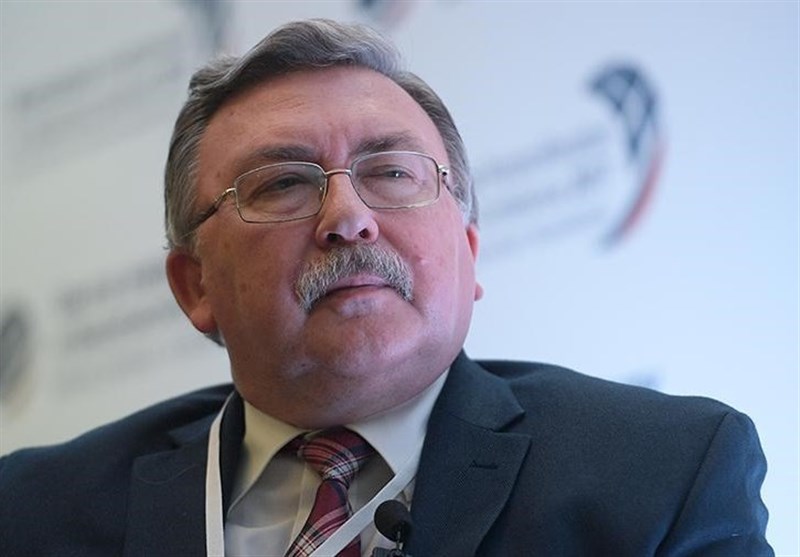 TEHRAN (Tasnim) – Russia's top negotiator in the Vienna talks on the revival of the 2015 Iran nuclear deal said his country agrees with Tehran that a good agreement will be achievable in the upcoming round of nuclear talks.
Russia's lead negotiator at the Vienna talks, Mikhail Ulyanov, made the remarks in a post on his Twitter account on Saturday after Iranian Foreign Minister Hossein Amirabdollahian said Tehran and the remaining parties to the Joint Comprehensive Plan of Action (JCPOA) can reach a "good agreement in a short time" only in case of a "serious and positive" approach to the upcoming Vienna talks.
"The Islamic Republic has no intention to be locked in the stalemate remaining from the previous negotiations…I believe that if the opposite sides enter in the Vienna [talks] with a serious and positive approach, it will be possible to achieve a good agreement in a short time," Amirabdollahian said in a post on Instagram on Friday.
In response to the Iranian foreign minister's post, Ulyanov said via Twitter that "Russia proceeds from the same understanding."
In another tweet, the Russian diplomat reacted to earlier remarks made by Iranian Deputy Foreign Minister and chief negotiator Ali Baqeri on the significance of the removal of all sanctions against Tehran, Press TV reported.
In a post on his Twitter account on Friday, Baqeri said "effective removal of unlawful sanctions & importance of assurances on non-repetition was emphasized" during earlier visits to France, Germany, Britain and Spain.
In response to the Iranian chief negotiator, Ulyanov said, "It is natural that for Iran sanctions lifting comes first."
The JCPOA was unilaterally abandoned by the US in 2018 despite Iran's full compliance with its nuclear undertakings, as repeatedly certified by the UN nuclear agency. The US then unleashed a "maximum pressure" campaign against Iran, which practically deprived the country of all of the deal's economic benefits.
Iran fully honored its nuclear obligations for an entire year, after which it decided to ramp up its nuclear work as a legal "remedial measure" against the US violation of the deal and the abject failure on the part of the other signatories, the E3 in particular, to safeguard its benefits.