Defense Ministry Ready to Assist with House Construction in Iran
November, 20, 2021 - 13:53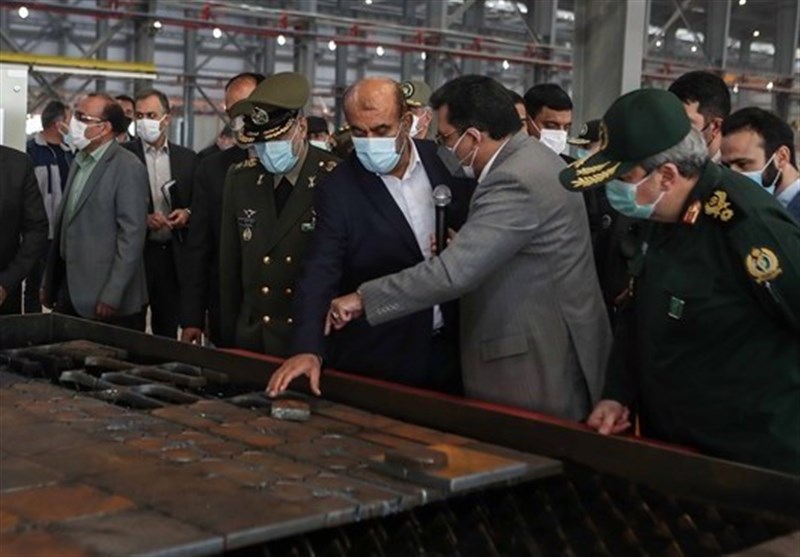 TEHRAN (Tasnim) – The Defense Ministry of Iran expressed readiness to help the Ministry of Roads and Urban Development in the house construction sector by sharing its technical know-how to build houses at an industrial scale.
Iranian Minister of Road Rostam Qassemi on Saturday paid a visit to the "industrial building factory", belonging to the Ministry of Defense.
During the visit, Defense Minister Brigadier General Mohammad Reza Ashtiani said the factory manufactures prefabricated steel buildings with modern technologies at an industrial scale.
Voicing the Defense Ministry's readiness to assist the Road Ministry with the housing projects, the general said the average age of the new buildings has been increased from 30 to 100 years.
The buildings constructed with the new method are resistant to strong earthquakes and can be finished in only six months, six times sooner than the ordinary methods, he added.
"The Defense Ministry is prepared to provide the other institutions and organizations in charge with the technology of industrial construction of buildings. We have the capability to establish such factories wherever and with whatever capacity needed," the defense minister noted.
In September 2016, Leader of the Islamic Revolution Ayatollah Seyed Ali Khamenei outlined general policies on family, known as the cornerstone of the Islamic society.
In the document, Ayatollah Khamenei said all plans, regulations, educational and cultural programs as well as social and economic projects –particularly housing and urban development system- should pay special regard to family.