US Seeks to Pressure Damascus Using Terrorist Groups in NE Syria: FM (+Video)
November, 24, 2021 - 11:46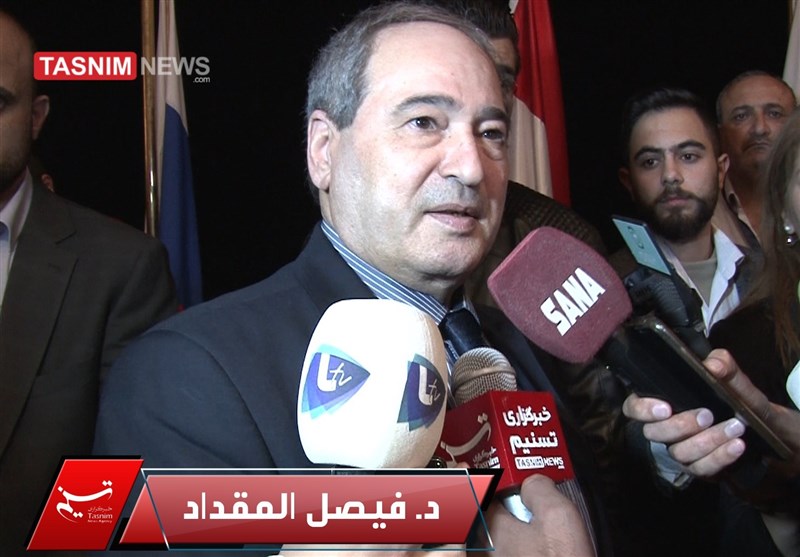 TEHRAN (Tasnim) – The Foreign Minister of Syria said that the United States is supporting armed terrorist groups in northeastern Syria to put pressure on Damascus.
Referring to the illegal presence of US occupiers in the country, Syrian Minister of Foreign Affairs and Expatriates Faisal al-Miqdad told Tasnim News Agency's correspondent in Damascus that the United States is supporting multiple terrorist groups in northeastern Syria to put pressure on the Damascus government, adding that the Arab country has managed to achieve great things in the fight against terrorism, yet Washington wants to prevent Damascus from taking advantage of this great success.
"The president, the top officials and even the children in Syria have no doubt that the entire Syrian land will eventually be liberated," al-Miqdad said, emphasizing that he strongly believes that not a single inch of Syrian territory will remain under the occupation of the enemies and the Syrian land will someday be liberated and that no occupier will remain in the country.
"We will undoubtedly see this in the future," said the Syrian top diplomat.
Miqdad went on to say that today, an increasing number of Arab nations are willing to revive their diplomatic and political relations with Damascus, stressing that the West has failed to impose its will on Damascus through using terrorism, and direct military intervention.