US Ought to Lift Sanctions, Iranian Negotiator Reiterates
December, 03, 2021 - 14:00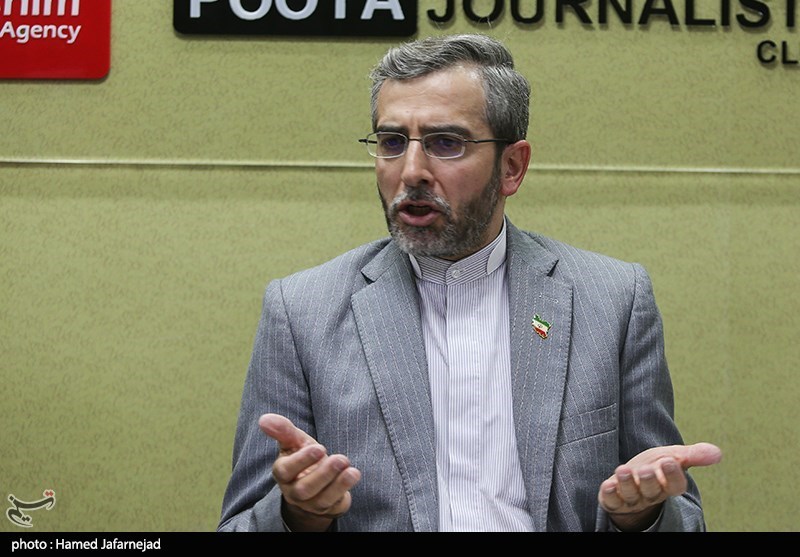 TEHRAN (Tasnim) – The ball is in the US court to terminate the sanctions on Iran, Iranian Deputy Foreign Minister Ali Baqeri said, dismissing speculations that Tehran was considering an interim deal in the Vienna talks on the revival of the Joint Comprehensive Plan of Action (JCPOA).
Speaking in an exclusive interview with Middle East Eye published on Thursday, Ali Baqeri pointed out that Washington was the party that unilaterally walked away from the 2015 nuclear deal and re-imposed sanctions on Iran, which had been lifted by the deal.
"Therefore, now the ball is in the court of the Americans. The Americans must remove the sanctions," he said.
Baqeri stated that Tehran is dead set on continuing the negotiations, underscoring the fact that he was accompanied by 40 top officials to support his assertion.
The JCPOA was abandoned by former US President Donald Trump in May 2018. Trump then targeted Iran's economy with what he called the "maximum pressure" campaign, but he failed to compel Iran to negotiate a "new deal."
Iran and the five remaining parties to the JCPOA began the talks in the Austrian capital in April with the aim of removing Washington's unlawful sanctions against the Islamic Republic after the US voiced interest to return to the agreement.
Diplomats from the participant countries gathered in Vienna on Monday for the seventh time, after a hiatus in the talks because of presidential election in Iran.
In another part of his remarks, Iran's top negotiator dismissed recent claims that Tehran was considering an interim deal or a "less for less" agreement. He also rejected the "JCPOA plus" suggestion, which would include broadening the nuclear deal to include other issues as well.
"The issue of the negotiations now is not related to Iran. It is related to the United States," he said, arguing that US violation of the JCPOA, UN Security Council Resolution 2231, and international law put the onus on Washington.
He then made it clear that Iran will not hold talks with the US about the Islamic Republic's regional role, adding that he was in "constant touch" with Iran's neighbors and had gone to the UAE and Kuwait before arriving in Vienna, Press TV reported.
He then said it was "crystal clear" that Iran would not negotiate on its missile force either.
"And as for our defensive capabilities, our benchmark is to secure and guarantee our national security, and it is crystal clear that no one is going to negotiate over their national security," he underlined.