Iranian Tennis Player Safi Wants to Be Role Model for Junior Players
January, 11, 2022 - 15:48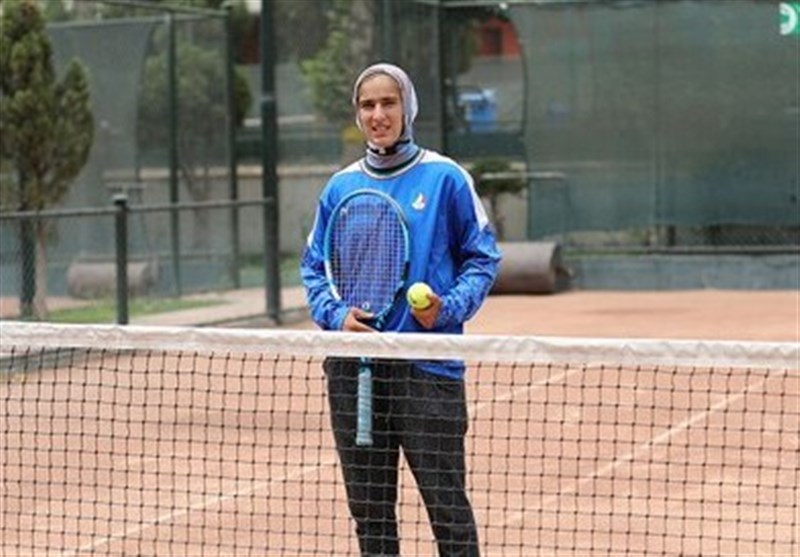 TEHRAN (Tasnim) – Tennis player Meshkatolzahra Safi is going to be a role model for other Iranian junior players and wants to encourage them.
The 17-year-old is ranked No. 87 in the girls' rankings following a highly productive 2021 during which she claimed 10 junior titles across both singles and doubles.
Safi is the first player from Iran to be ranked within the top 100 of the junior world rankings and, while her appetite and desire means her ambition stretches way beyond such a statistic, it is certainly a milestone worth marking.
"Although this is not my ultimate goal, it gives me a great feeling to be a motivation for other Iranian junior players and to encourage them," Safi told itftennis.com.
"Over the past years, perhaps the belief of the Iranian players has been that it is difficult to achieve something at international level. I hope that my improvements will encourage players and coaches to double their efforts.
"For me, I compare my ranking with the standards of international players and try to be much better than I am now," she added.
Beginning her tennis journey in Karaj, the capital of the Alborz Province, Safi claimed her first national titles aged 10 before competing at successive ITF Asia Development Championships.
Her achievements are mounting and Safi is a determined individual, eager to forge a sporting career within a country not known for its tennis prowess. The backdrop is not an easy one, but Safi appears strong-willed and tenacious.
"To tell you the truth, it has been a tough journey so far," she said.
"At the beginning, I felt it was very difficult and the experience of other preceding players was showing there was little hope for big tennis achievement, especially with limited resources and support. But I have big motivation," Safi said.