Iranian General Calls for Joint Naval Drills with Neighbors, SCO Members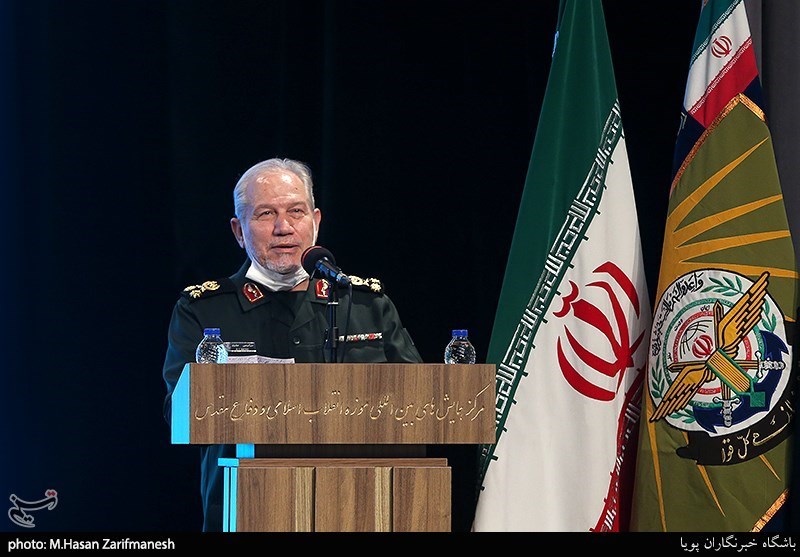 TEHRAN (Tasnim) – A high-ranking Iranian general emphasized the need for more frequent joint naval exercises with neighboring countries and the Shanghai Cooperation Organization (SCO) member states.
Speaking at a conference on the Iranian Navy's missions, held in Tehran on Monday, Major General Yahya Rahim Safavi, the top military adviser to Leader of the Islamic Revolution Ayatollah Seyed Ali Khamenei, hailed the Navy as a strategic force.
Calling on the naval forces to stage joint war games in the Indian Ocean and the Sea of Oman, the general said the Defense Ministry and the General Staff of the Iranian Armed Forces should devise plans to promote naval diplomacy with the Caspian Sea neighbors.
It is also necessary to hold joint exercises with the SCO members and the Sultanate of Oman and to enhance relations with them, he added.
"We must recognize the strategy of future threats to the country and get prepared to counter future threats, which are possibly the sea-based and air-based hybrid wars," General Safavi stated.
He also called on the Navy to pay special attention to the employment of submarines, drones and satellites.
In April, Chief of Staff of the Iranian Armed Forces Major General Mohammad Hossein Baqeri said all Iranian military forces are ready to give a decisive and crushing response to any threat at any level in such a way that the enemies of Iran would regret taking hostile action against the Islamic establishment.