Iran's President Urges Formation of Inclusive Afghan Government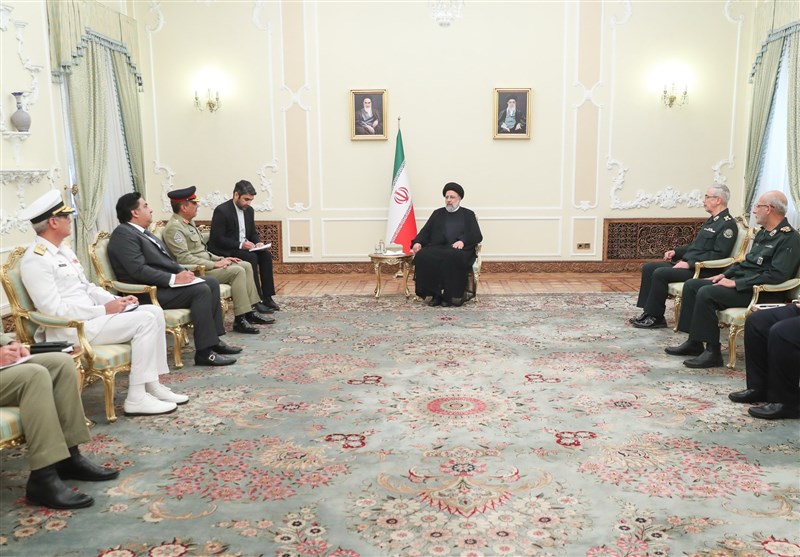 TEHRAN (Tasnim) – Taking a swipe at the US and NATO for wreaking destruction and bloodshed on Afghanistan, Iranian President Ebrahim Raisi called on the Taliban to push for the formation of a broad-based government including all ethnic groups.
In a meeting with Chairman of the Joint Chiefs of Staff Committee of Pakistan General Nadeem Raza in Tehran on Tuesday, Raisi said two decades of presence of the US and NATO forces in neighboring Afghanistan resulted in nothing but massacre and destruction.
The Iranian president also called on the Taliban to form an inclusive government in Afghanistan with the participation of all ethnicities and groups in order to pave the way for calm and development in that country.
He further praised the Pakistani government and army for improving the security conditions along the common border with Iran, saying, "The good relations between the armed forces of the two countries have created the grounds for relatively appropriate security conditions at the borders of the two countries."
For his part, the Pakistani general hailed Iran as a cordial friend of Pakistan.
He also described the diplomatic visits that the Pakistani officials have paid to Iran during the past month as a testimony to Islamabad's willingness to broaden ties with Tehran.
In a meeting with President of Pakistan Arif Alvi, held on the sidelines of the ECO summit in Turkmenistan in November 2021, President Raisi expressed Iran's readiness for cooperation with Pakistan to contribute to the formation of an inclusive government in neighboring Afghanistan.
He also stressed the need to deliver humanitarian assistance to the Afghan people.