Earthquakes Kill At Least Five People in Iran's South (+Video)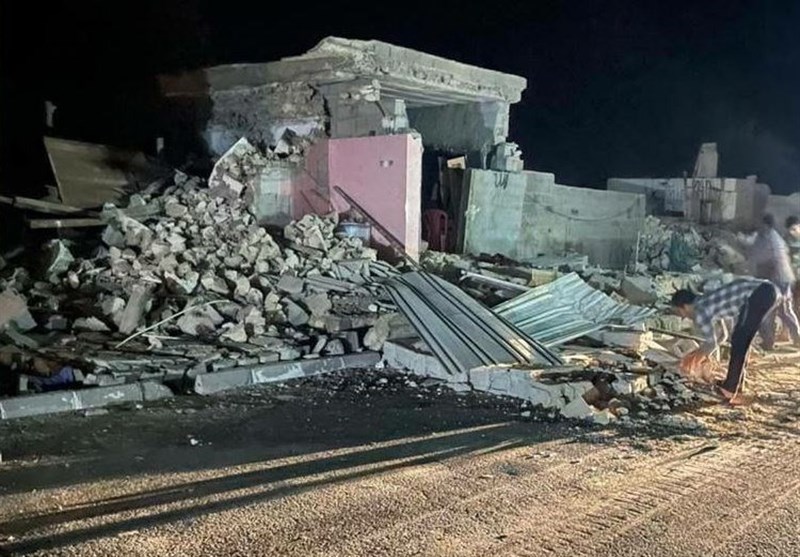 TEHRAN (Tasnim) – Multiple earthquakes struck Iran's southern province of Hormozgan early on Saturday, killing at least five people and injuring 44 others.
More than 20 earthquakes of varying magnitudes rattled different sections of Hormozgan, three of which were above 6 on the Richter scale and the remainder between three and four, according to official media reports.
A magnitude-6.1 earthquake in the province's west killed at least five people, while two subsequent powerful quakes of up to 6.3 magnitude injured 44 more.
"There are 44 injured people and 5 dead as a result of the earthquakes in the west of Hormozgan, of whom 22 people have been treated in outpatients and 22 people are hospitalized," said Mojtaba Khalidi, the spokesman of Iran's emergency services.
The governor of Hormozgan, Mahdi Doosti, stated that three earthquakes with magnitudes greater than 6 on the Richter scale caused extensive damage to the village of Sayeh Khosh, which was close to the epicenter of the earthquakes.
"No one is under the rubble anymore thanks to the efforts of citizens and rescuers, and now the distribution of relief items in the area has begun," Doosti told Iranian media.
He also stated that power has been restored to 27 villages so far, and that work is being done to restore power to 53 other villages in and surrounding the epicenter.