Iran Condoles with Turkey over Deaths in Road Crashes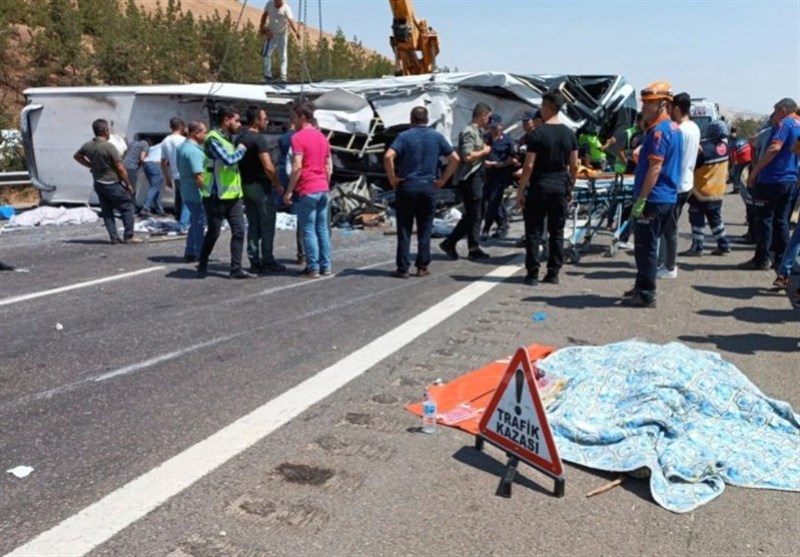 TEHRAN (Tasnim) – The spokesperson for the Foreign Ministry of Iran offered his condolences to Turkey over the casualties in recent road accidents.
In a statement on Sunday, Nasser Kanaani sent condolences to the Turkish government and people, expressed sympathy with the families of victims of the accidents, and wished a speedy recovery for the injured.
At least 35 people have been killed in separate incidents in southeastern Turkey when vehicles crashed into first responders who were attending earlier accidents.
Saturday's accidents happened just 250 km apart in southern Turkey.
The first happened on the highway between Gaziantep and Nizip when a passenger bus collided with emergency teams that had responded to a crash in the southeastern Mardin Province, west of Derik.
Three firefighters, two paramedics and two journalists were among the 15 killed on the highway between Gaziantep and Nizip, Interior Minister Suleyman Soylu wrote in a tweet. The other eight deaths were on the bus, he added.
Separately, a truck hit a site in the Derik district of Mardin, where the first respondents were attending to another accident.
Speaking from the site, Soylu said 20 people were killed and 26 injured. A police officer was among the victims, and two drivers were detained as an investigation was launched, he said.
Turkey's official Anadolu Agency said an accident involving three vehicles had happened at the same site shortly before, and emergency responders were already at the scene when the truck ploughed into the crowd.
Turkey has a poor record of road safety. More than 5,360 people were killed in traffic accidents last year, according to the government.