Iran, Pakistan to Boost Tourism Ties through Private Sectors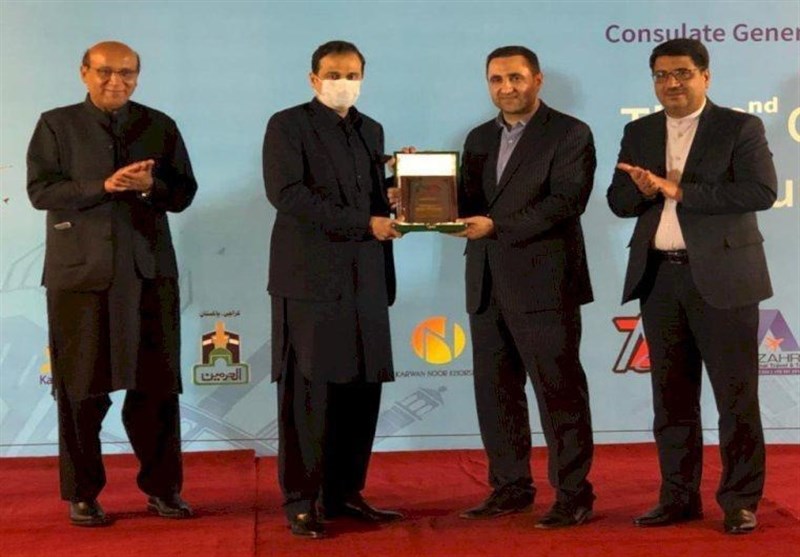 TEHRAN (Tasnim) – The tourism deputy of Iran's Ministry of Cultural Heritage, Tourism, and Handicrafts highlighted the capacity of the Iranian and Pakistani private sectors to boost tourism ties between the countries.
"By providing useful opportunities in tourism planning, activity, and effective two-way communication between the private sectors of Iran and Pakistan, the two countries can lay the foundation for the development of capacity and the promotion of tourism programs," Ali Asghar Shalbafian said at a gathering of Pakistani public and private tourism activists.
The beautiful Iran conference, which was held in the port city of Karachi with the cooperation of the Ministry of Foreign Affairs and the participation of officials and activists in the field of tourism in Iran and Pakistan, was attended by Shalbafian, during which he appreciated the joint efforts to develop tourism cooperation between the two countries.
"This event's holding can open many opportunities for the private sectors of both sides, so we need to concentrate more on comprehensive tourism planning by creating employment, raising awareness, and empowering people," he said while highlighting the role of private sectors of the two countries to enumerate and remove obstacles with the help of the public sector.
"We welcome the holding of special familiarization tours for travel and tourism service offices, tour operators, mass media, journalists, and Pakistani celebrities, and we are ready to introduce the vast capacities of the country," Shalbafian said, emphasizing the Islamic Republic of Iran's numerous tourism capabilities.
The Islamic Republic of Iran and Pakistan, he emphasized, share the same culture, society, and national characteristics within the framework of the same values and norms. As a result, there is an unbreakable link in the field of tourism that can be used to strengthen regional relations and ongoing friendship between the two countries.
Additionally, at the Beautiful Iran Conference, Naseem Al Ghani, the Deputy Minister Of Tourism for Sindh Province in Pakistan, emphasized the importance of energizing the private sector and other specialized organizations in order to promote the Islamic Republic of Iran as an alluring travel destination for Pakistani citizens, particularly in the areas of health and pilgrimage.
After this meeting, representatives from the two countries' private sectors and tourism activists had a chance to get to know one another, communicate, and engage in a two-way dialogue about how to break into the tourism market.