Brazilian Coach Osmar Not Happy with Persepolis' Training Ground
September, 27, 2022 - 17:26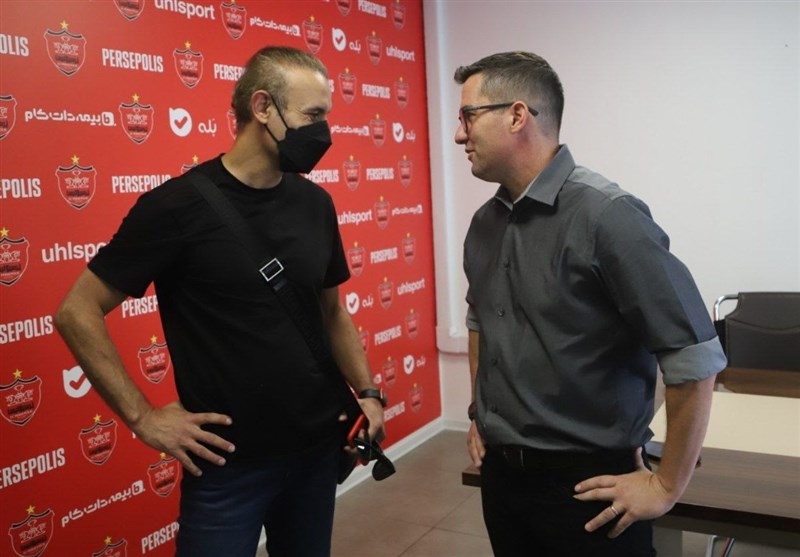 TEHRAN (Tasnim) – Persepolis's Brazilian coach Osmar Loss Vieira is dissatisfied with the training ground in the club.
Osmar, who penned a one-year contract with Persepolis in early August, is happy with the team's development in the Iran Professional League so far but believes that Persepolis has no good training ground and it will have an impact on the team's performance.
In an exclusive interview with the Tasnim News Agency, the former head coach of Corinthians opened up about his job in the Iranian club.
"First of all, I would like to thank Yahya Golmohammadi (Persepolis head coach) for giving me this fantastic chance to work in the big club. I also thank all coaching staff, players and the fans across the country," Osmar said.
The Brazilian coach criticized Shahid Kazemi Stadium's turf and said it could harm their team's quality in the future.
"Unfortunately, our ground is not in good condition. I hope that another ground will be available to us as soon as possible. This is an issue that I noticed since I arrived in Iran," he said.
"You can improve the quality of Iranian football when you provide facilities. I am not talking only about Persepolis training ground but I am talking about all Iranian teams," he stated.
Persepolis is scheduled to host Tractor on October 2 in Tehran but the match will be held behind closed doors.
"Unfortunately, the fans are not allowed to attend the match because of the incidents that happened last season in Tabriz. I am sad because football without fans is nothing," Osmar concluded.