Iran Opposed to Presence of Outsiders in Caucasus: FM
October, 16, 2022 - 10:35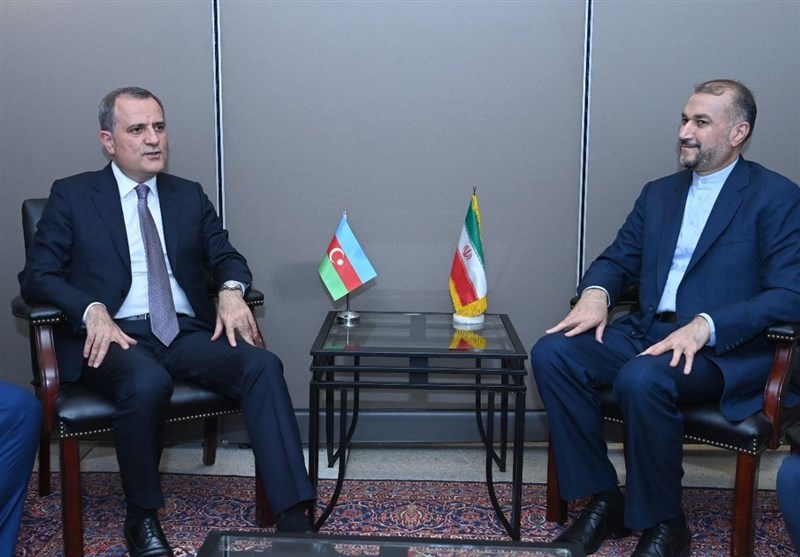 TEHRAN (Tasnim) – The foreign minister of Iran expressed the country's strong opposition to any presence of foreign forces in the Caucasus region.
In a telephone conversation with his Azeri counterpart Jeyhun Bayramov on Saturday, Hossein Amirabdollahian said the presence of outsiders in the Caucasus is a source of common concern for the regional countries.
He also reiterated that the Islamic Republic of Iran is opposed to the stationing of any foreign forces in the region.
Reaffirming Iran's support for the sovereignty and territorial integrity of countries, including the Republic of Azerbaijan and Armenia, Amirabdollahian described it as a constant policy of the Islamic Republic.
He also hailed the deep-rooted relations between Tehran and Baku, highlighting the significance of a meeting between the Iranian and Azeri presidents on the sidelines of the 6th summit of the Conference on Interaction and Confidence Building Measures in Asia (CICA) in Kazakhstan.
For his part, Foreign Minister Bayramov lauded the important and robust ties between the Republic of Azerbaijan and Iran.
Voicing Baku's opposition to the presence of foreign forces in the region, the senior Azeri diplomat supported Iran's stances on the issue.
In a meeting with the Defense Minister of Azerbaijan in Tehran in January, Iranian President Ebrahim Raisi warned Baku that the Zionist regime would by no means make friends with Muslim nations, a clear sign of which is the Israeli acts of aggression against Palestinians.