Numerous Devices Found in Spain after Ukraine Embassy Blast
December, 02, 2022 - 08:44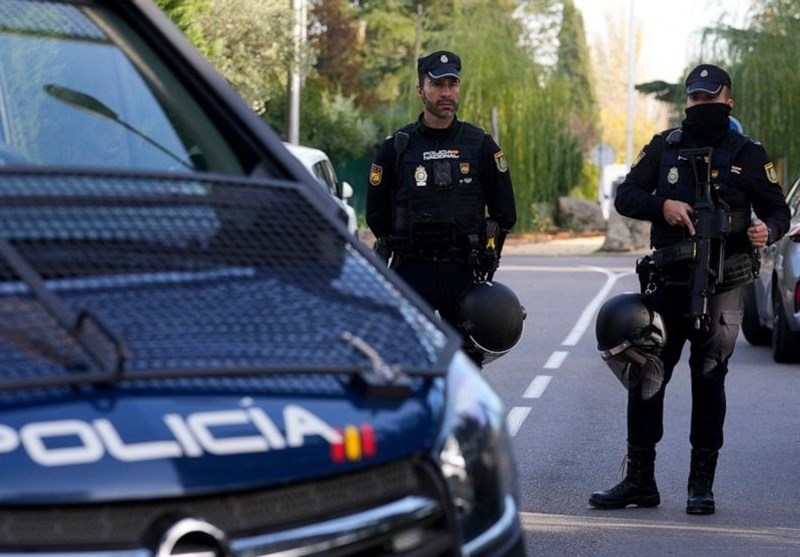 TEHRAN (Tasnim) – Police in Spain detonated a suspicious parcel discovered at the US Embassy in Madrid, Spanish officials said on Thursday, a day after a similar package sent to the Ukrainian Embassy ignited upon opening and injured an employee.
"We can confirm a suspicious package was received at the US Embassy in Madrid, and are aware of reports of other packages sent to other locations throughout Spain," the American embassy said in a response to an Associated Press inquiry.
"We are grateful to Spanish law enforcement for their assistance with this matter," it added.
Spain's police said the detonated parcel "contained substances similar to those used in pyrotechnics."
The action followed police reporting that multiple explosive parcels were sent in Spain over the past two days. Police said they were delivered to Spain's Defense Ministry, a European Union satellite center located at the Torrejón de Ardoz air base outside Madrid and to an arms factory in northeastern Spain that makes grenades sent to Ukraine.
Authorities said a bomb squad also destroyed an explosive device that was dispatched by regular post to Spanish Prime Minister Pedro Sánchez on November 24.
Spanish authorities have yet to determine who was responsible for the letters or link them to the war in Ukraine.