Expert Estimates 180,000 Dead in Turkey, Syria Earthquake
February, 08, 2023 - 11:40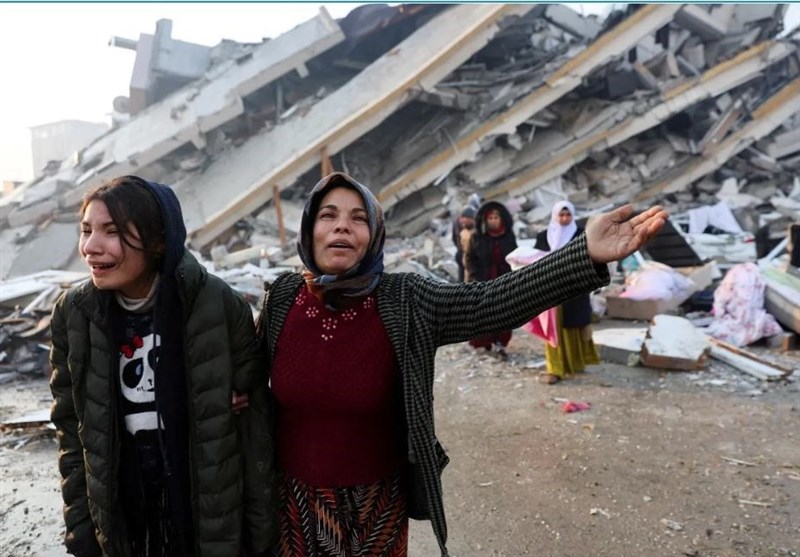 TEHRAN (Tasnim) – A Turkish professor of geophysics has estimated that the death toll from the devastating earthquake in Turkey and Syria will rise to 180,000.
While the death toll from the earthquake that struck Turkey and Syria on Monday has risen to more than 7,900, Ovgun Ahmet Ercan, an earthquake expert, has estimated in an interview with The Economist that "180,000 people or more may be trapped under the rubble, nearly all of them dead".
At least 5,894 people have died in Turkey, while at least 2,032 have been killed in Syria as of Wednesday morning.
The World Health Organization (WHO) has warned that the final death toll could be in excess of 20,000. It has also estimated that as many as 23 million people across Turkey and Syria could have been affected by the tragedy.
As February 7 wore on, there were multiple heart-rending stories of people still trapped under the rubble sending voice notes from their mobile phones appealing for a rescue team to come to their location, MSN news reported.
Turkish President Recep Tayyip Erdogan declared as a disaster zone the 10 provinces affected by the devastating earthquakes in southeastern Turkey, imposing a state of emergency in the region for three months.
In a speech, he said 70 countries had offered help in search and rescue operations and that Turkey planned to open up hotels in the tourism hub of Antalya, to the west on the Mediterranean coast, to temporarily house homeless earthquake survivors.
In Geneva, UNICEF spokesperson James Elder described the initial quake as the most powerful to strike the region in almost 100 years, saying Syrian refugees in northwest Syria and in Turkey were among the most vulnerable.
Turkey's disaster management agency said it had 11,342 reports of buildings that collapsed during the earthquakes, of which 5,775 had been confirmed.