Massive Funeral Held for Palestinian Killed in Israeli Military Raid (+Video)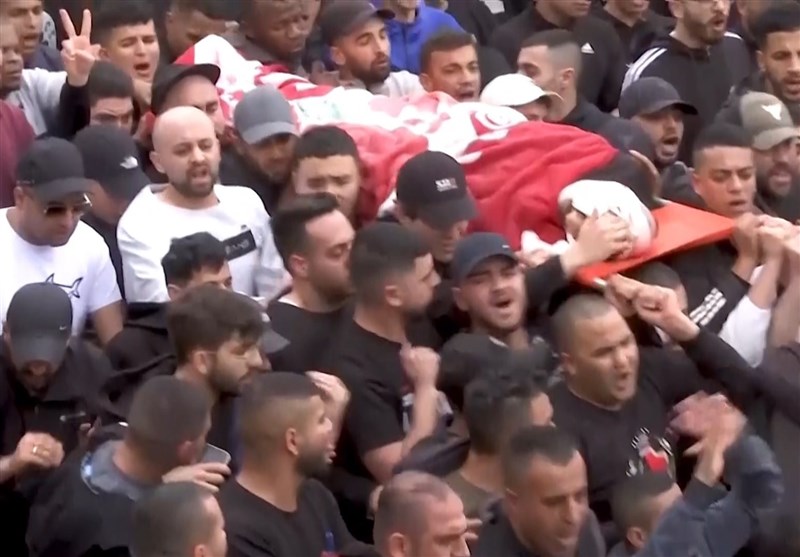 TEHRAN (Tasnim) – Mourners gathered in Tulkarm, West Bank, to pay their final respects to a Palestinian man who was shot and killed by Israeli security forces during a raid in the village of Izbat Shoufa.
The 25-year-old Palestinian man, identified as Amir Imar Abu Khadijeh, was hit by a bullet in the head and lower extremities, the Palestinian News and Information Agency (WAFA) reported.
The raid and siege of his house led to a closure of the village's main entrance and prevented the movement of people and cars.
The secretary of the Fatah movement in Shofa, Murad Droubi, called for justice for the death of Abu Khadijeh.
The killing is the latest in a series of deadly attacks by Israeli forces in Palestine, with 90 Palestinians killed by Israeli occupation forces since the start of the year, including 17 minors and one woman.
The country is currently witnessing its deadliest start to a year in more than two decades.