Iran Eyes Conquering New Export Markets: Official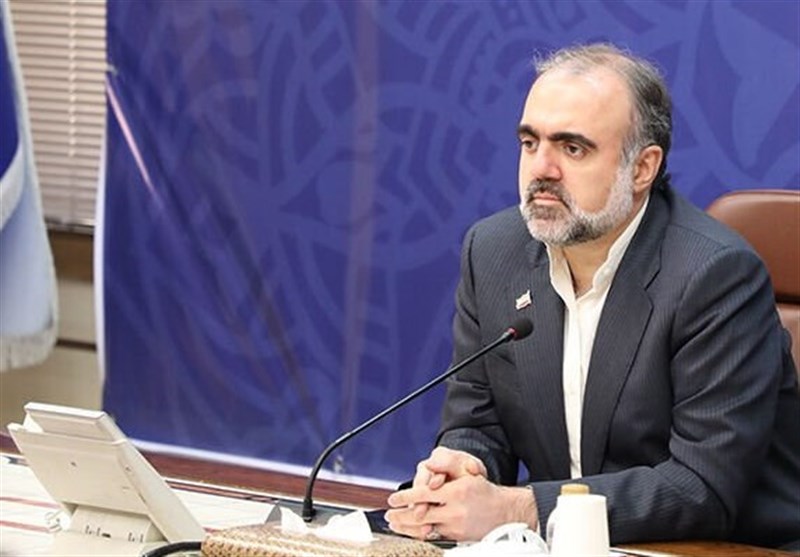 TEHRAN (Tasnim) – The caretaker of Iran's Ministry of Industry, Mine and trade said that the ministry seeks to conquer new export markets for the country's products.
Promotion of export markets, development of relations with various countries and conquering new export markets are among the important objectives of the Iran Expo 2023, Mehdi Niazi emphasized.
Speaking at the inaugural ceremony of the 5th Export Potential Exhibition of the Islamic Republic of Iran dubbed "Iran Expo 2023" in Tehran on Sunday afternoon, he said that establishing extensive and widespread relations with the world countries, especially neighboring states, is one of the most important approaches adopted by the administration of President Ebrahim Raisi.
Noting that representatives of 65 countries are participating in the exhibition, Niazi said more than 1,200 economic activists, traders, merchants and industrialists have attended the expo to see the export potentials of the Islamic Republic of Iran.
Promoting export target markets and boosting relations with various countries are the main objectives behind organizing Iran Expo 2023, he reiterated.
Holding expert-level talks with industrialists of participating countries, organizing Business-to-Business (B2B) meetings in the presence of economic activists, etc. have been planned in this edition of the expo, he stated.
The caretaker of the ministry expressed hope that the expo will result in the conclusion of memoranda of understanding (MoUs) and contracts which will boost the economic activities of the country in the international arena.