Pakistanis Can Cross Iran to Go to Iraq for Arbaeen: Interior Minister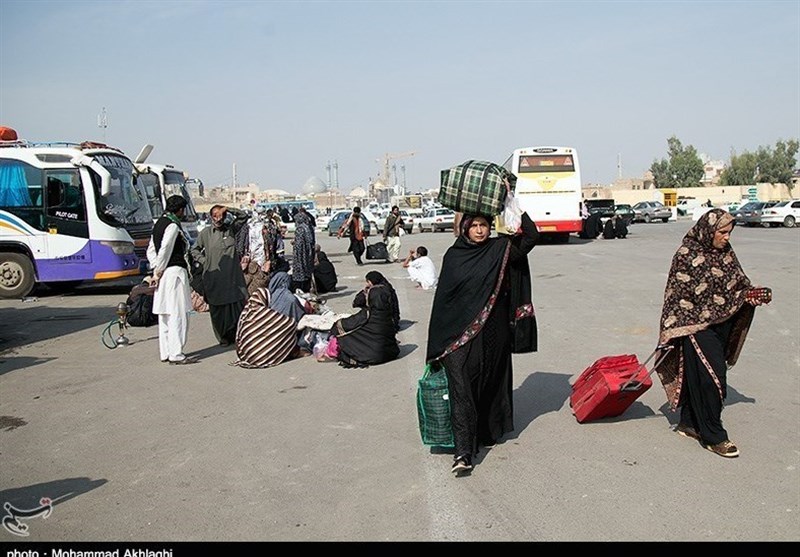 TEHRAN (Tasnim) – Iraq has agreed to allow entry to Pakistani pilgrims who will cross through Iran to travel to Karbala for this year's Arbaeen season, Iranian Interior Minister Ahmad Vahidi said.
In comments at a meeting with Iranian diplomats on Tuesday, Vahidi said the Pakistani pilgrims who had entered Iran to travel to Karbala for the Arbaeen mourning rituals last year had been refused entry by Iraq.
Following a series of negotiations, the government of Iraq has agreed to grant entry to the Pakistani pilgrims traveling through Iran this year, he said.
A large number of Shiite Pakistanis cross the Rimdan-Gabd border crossing in Iran's southeastern province of Sistan and Balouchestan every year to travel to Iraq for the Arbaeen pilgrimage.
The Arbaeen mourning ceremony is one of the largest religious gatherings in the world.
It marks the 40th day after the martyrdom anniversary of the grandson of Prophet Mohammad (PBUH), Imam Hussein (AS).
Each year during the Arbaeen season, pilgrims, mainly from Iraq and Iran, travel long routes on foot to Karbala, where the holy shrine of Imam Hussein (AS) is located.
This year, Arbaeen will be commemorated on September 6.