Iran Sees No Obstacle to Resumption of JCPOA Talks: Diplomat
September, 11, 2023 - 15:48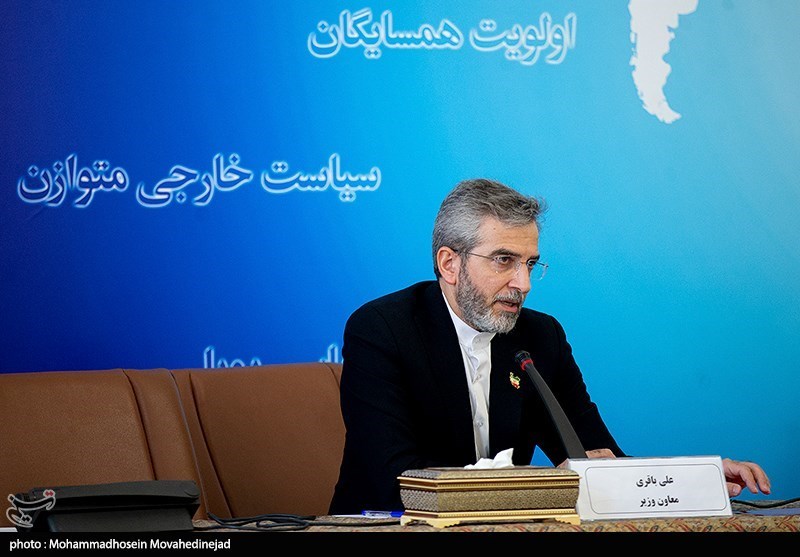 TEHRAN (Tasnim) – An Iranian deputy foreign minister said the negotiations on the revival of the 2015 nuclear deal may restart should the other parties act realistically and avoid repeating the mistakes of the past.
In an address at an academic meeting on Monday, Ali Baqeri said the administration of Iranian President Ebrahim Raisi is serious in the course of talks on the removal of sanctions.
"The administration has never blocked the road to diplomacy, negotiations and efforts to fulfill the national interests by achieving a balanced agreement," he underlined.
"The Islamic Republic of Iran sees no obstacle to the resumption of (JCPOA) negotiations and the finalization of an agreement in case the other parties have realism and avoid repeating the past mistakes," the deputy minister added.
Since April 2021, several rounds of talks between Iran and the five remaining parties to the Joint Comprehensive Plan of Action (JCPOA) -Britain, France, Germany, China and Russia- have been held to bring the US back into the Iran deal.
The talks, however, have excluded American diplomats due to their country's withdrawal from the deal.
On May 1, Iranian Foreign Ministry Spokesperson Nasser Kanaani reiterated Tehran's readiness for the conclusion of negotiations on the revival of the 2015 nuclear deal and the removal of sanctions against Iran, warning the Europeans that such a window will not remain open forever.