Iranian Armed Forces at Their Most Capable State: Top General
September, 22, 2023 - 17:56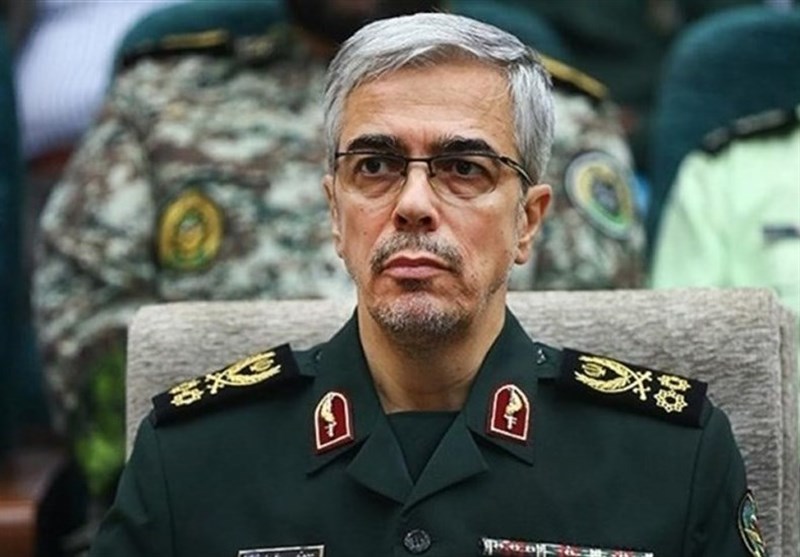 TEHRAN (Tasnim) - The Chief of Staff of the Iranian Armed Forces Major General Mohammad Hossein Baqeri has affirmed that the Iranian armed forces are currently operating at their highest level of capability and strength.
He emphasized the country's commitment to fostering friendship, brotherhood, and military cooperation with neighboring nations, highlighting the active diplomatic efforts aimed at enhancing relations with neighboring countries.
Speaking on the sidelines of a military parade marking the start of the Holy Defense Week, General Baqeri noted that the equipment displayed during the parade represents only a fraction of the capabilities possessed by the Iranian armed forces.
He mentioned that a significant portion of the showcased military equipment is domestically produced, with some advanced pieces not being publicly displayed.
General Baqeri reiterated the Iranian armed forces' commitment to regional stability, emphasizing that foreign entities and adversaries have no place in the region.
He also underscored the pivotal role played by the armed forces in maintaining peace and stability within the region.