Visit Mausoleum of Sa'adi, Persian Poet, in Shiraz
September, 28, 2016 - 17:15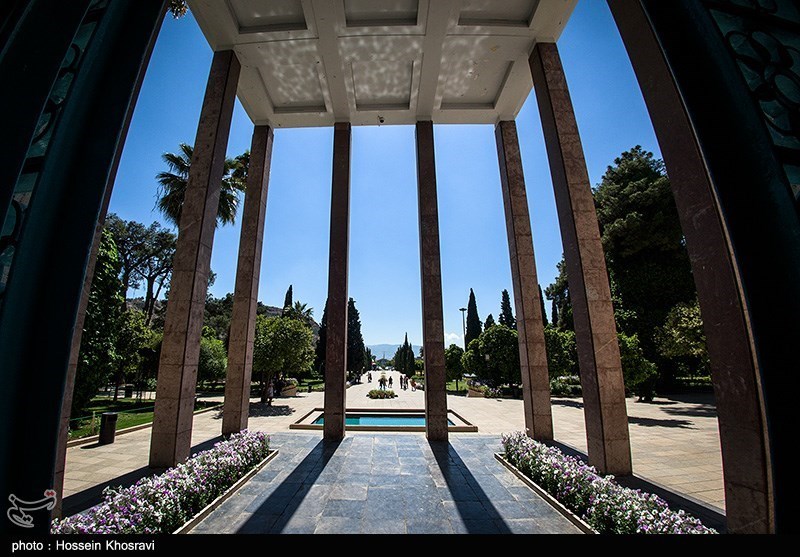 TEHRAN (Tasnim) – The mausoleum of Sa'adi, known also as the Sadiyeh, is one of the major tourist attractions of Shiraz which draws huge number of Iranians and non-Iranians.
The Iranian poet is a globally known scholar whose words have touched many hearts across the world and wakened up many minds to take new steps in their lives to reach higher levels of humanity. The ambiance of this location is much more attractive than its architecture although it has got interesting character by itself.
Sa'adi lived in 13th century, but he's a man for all centuries. The rich depth of his writings and ideas with social and moral values have gone beyond time. His words have been quoted by Persian speaking people inside Iran and outside alike. Even Western sources have quoted him and continue to do so. He's widely recognized as one of the great masters of classical Persian literature. Some even title him second only after Ferdowsy whose position for saving the Persian Language is unparalleled and no one could even do what he did.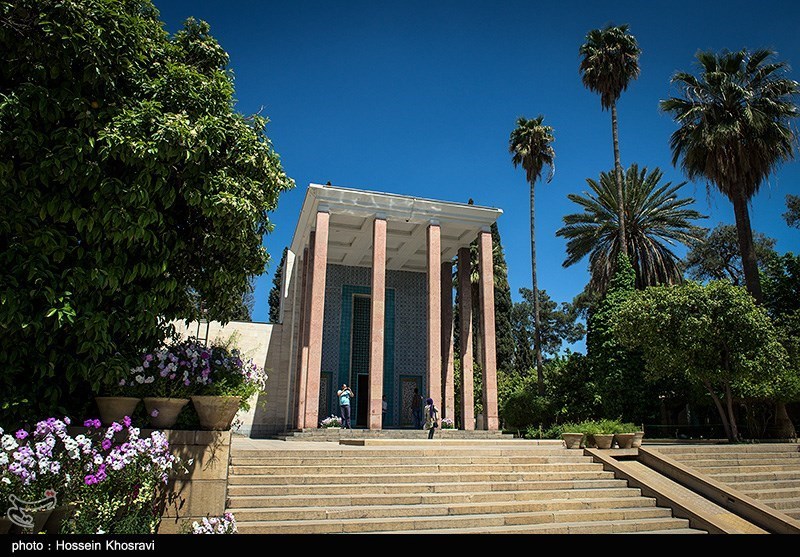 The reputation of Sa'adi in Persian literature is because of his eloquence in using the language. After 8 centuries, his works are still easy to understand and his ideas are still admirable for the speakers of the language. His style of Farsicizing borrowed words from Arabic in Persian made it a lot easier to use those words in everyday use and understand them although Arabic was not a language of the same origin as Persian.
Sa'adi was a man of learning. Spending infancy and childhood without a father and going through youth in poverty and hardship never stopped him from pursuing learning. Therefore, he left his birthplace to Baghdad where Nezamieh University was the center of knowledge and many studied there in the Islamic world. Among various subjects that he studied there, he proved to be excellent in Arabic literature, Islamic sciences, history, governance, law and Islamic theology, the Destination Iran website reported.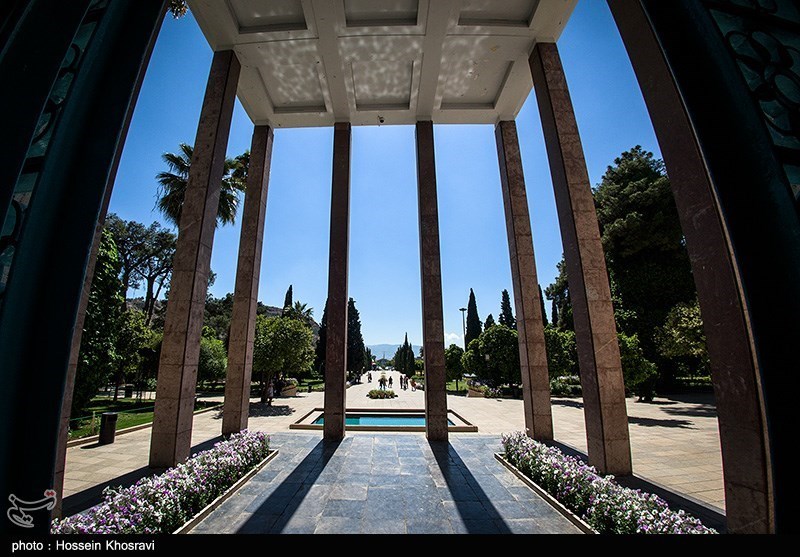 Sa'adi was a man of traveling. Mongols invasion and unstable situation in Iran led him a lifetime of living abroad in various countries like Anatolia, Syria, Egypt, Iraq, Sindh (Today's Pakistan), India, Central Asia, Hijaz (Today's Saudi Arabia), etc. Eventually, after 30 years, he returned to his birthplace as an elderly man and was welcomed and highly respected.
He was titled "Sheikh" because of his knowledge and found followers who pursued his values and words.
Within two years after his return to Shiraz, Sa'adi wrote his two most famous books: Bustan, also known as Bostan (The Orchard) in 1257 and Golestan, known as Gulistan (The Rose Garden) in 1258. Bostan is entirely in verse introduces moral virtues and Gulistan is mainly in prose containing stories and personal anecdotes.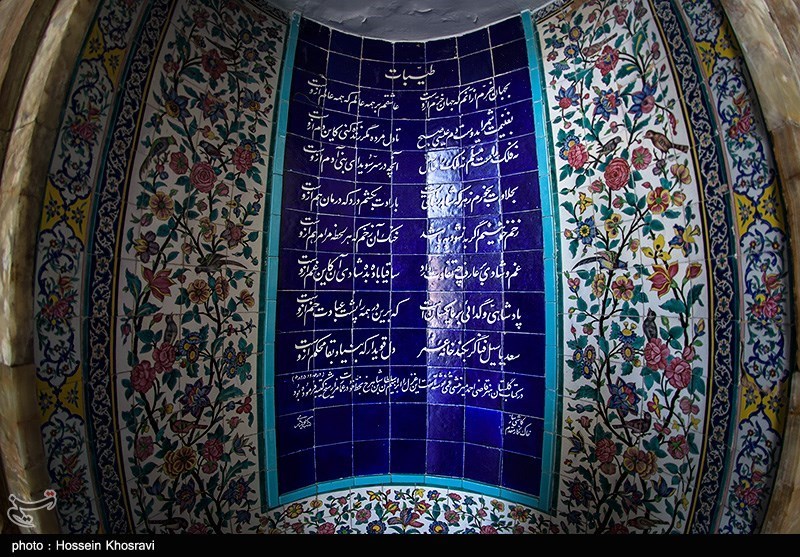 His works in forms of Lyrics and Odes are also well-known by the enthusiasts of Persia literature. He has created some works in Arabic as well.
Sa'adi was buried in a village outside Shiraz which is now part of the city although it's at the outskirt in a relatively poor neighborhood.
Under Karimkhan-e Zand, the 18th century ruler of Shiraz, the present Sa'adi's mausoleum was built to further honor him. It's in form of a multi-sided building with a cupola on top. From outside it may look like a square structure due to its flat facade decorated with Shirazi tiles depicting tree of life in various colors. Inside, you can see the 8 corners of the building and large lamp hanging from the ceiling. His grave is beautifully carved in Persian.
Later this building was connected to another tomb of a Shirazi poet, Shurideh Shirazi by a colonnade portico.
The Mausoleum of Sa'adi is located inside a garden where beautiful flowers and several cypress trees are planted to make the setting even more beautiful. A fish pond in an underground reached by some steps lead visitors to some water channels that has been in use since the time of Sa'adi at this place. Today there's some fish crossing channels and coming to the center where people can see them.
Recently, as more and more people come to this place to visit Sa'adi's Mausoleum and show their respect to the poet, the garden has been enlarged and can accommodate three times more visitors in it.