Zarif: Iran Eager to Boost Economic Ties with Croatia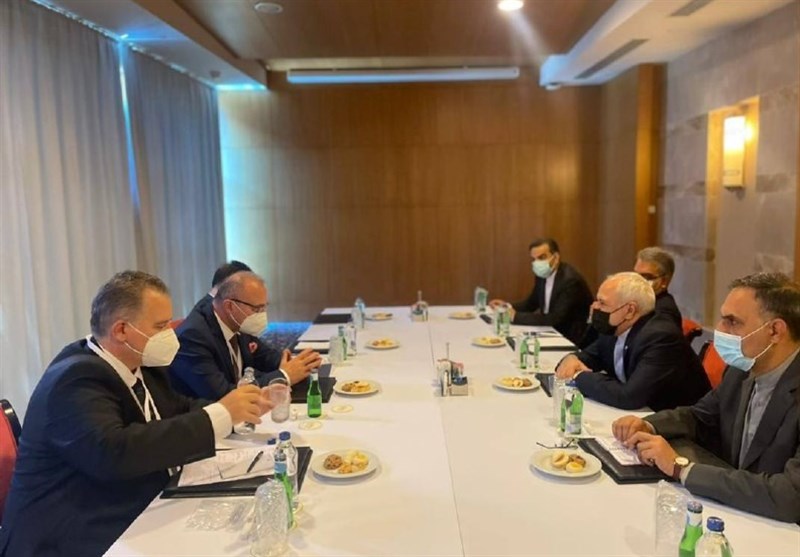 TEHRAN (Tasnim) – Iranian Foreign Minister Mohammad Javad Zarif expressed the country's willingness to enhance economic relations with Croatia.
In a meeting with his Croatian counterpart on the sidelines of the Antalya Diplomacy Forum in Turkey on Friday, Foreign Minister Zarif said Tehran is eager to expand economic relations with Zagreb.
Deploring the US sanctions that have created problems for many Iranian companies working with Croatia, Zarif expresses hope that those firms would be able to resume interaction with the European country.
He also briefed the senior Croatian diplomat on the latest developments in the Vienna talks on the revival of the 2015 Iran nuclear deal.
Croatian Foreign Minister Gordan Grlić-Radman, for his part, highlighted Iran's rich cultural and historical background, saying Croatia is willing to deepen relations with Iran.
He also congratulated Iran on its national football team's recent wins, saying it is a delight to see a Croatian coach managing the Iranian men's football squad.
In a congratulatory message on Croatia's Statehood Day in May, Iranian President Hassan Rouhani expressed confidence that the relations between Tehran and Zagreb will grow in various fields.
"Although the coronavirus pandemic and the consequent problems have extremely limited the opportunities for meetings and renewal of friendship over the past year, I am confident that we will witness the promotion and deepening of cooperation between the two countries in all arenas with the improvement of situation and joint efforts," President Rouhani told his Croatian counterpart Zoran Milanovic in the message.