Over 1,200 Rioters Identified in Iran: Source
September, 24, 2022 - 15:24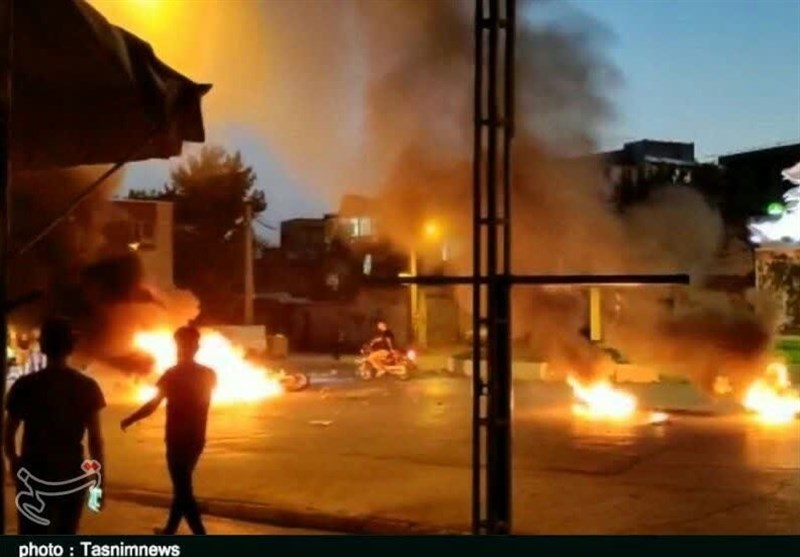 TEHRAN (Tasnim) – More than 1,200 main elements of the recent violent riots in Iran have been identified and a number of them have been arrested, an informed security source said.
The source told Tasnim on Saturday that the vigilance of the security organizations and the cooperation from people resulted in identifying some 1,200 main elements of the recent riots and those who have fomented unrest.
A number of the agitators have also been arrested, the source noted, adding that there is a big difference between protests of citizens and violent riots that target military centers, vandalize public properties and foment unrest.
In a statement last week, the Iranian Interior Ministry said it is seriously and impartially investigating the case of death of Mahsa Amini, a 22-year-old lady who died after falling into a coma at a police center in Tehran last Friday.
The Interior Ministry warned that when demanding justice and pursuing legitimate demands are coupled with violence, vandalism and the spread of horror, they will run against the law and logic and could not be justified by any purpose and motivation.
It noted that the recent unlawful rallies rapidly turned into street riots and unrest with the presence of hostile elements who have damaged public properties and attacked ambulances and fire trucks.
The statement condemned the targeting of civil service vehicles and equipment as a clear violation of humanitarian law and a war crime.
In a telephone conversation with the family of Mahsa on September 18, President Ebrahim Raisi expressed sympathy to her family and wished them patience for their suffering, saying he had ordered a special investigation into the case.