Russia Scrambles Fighter Jet to Intercept US Bombers over Baltic Sea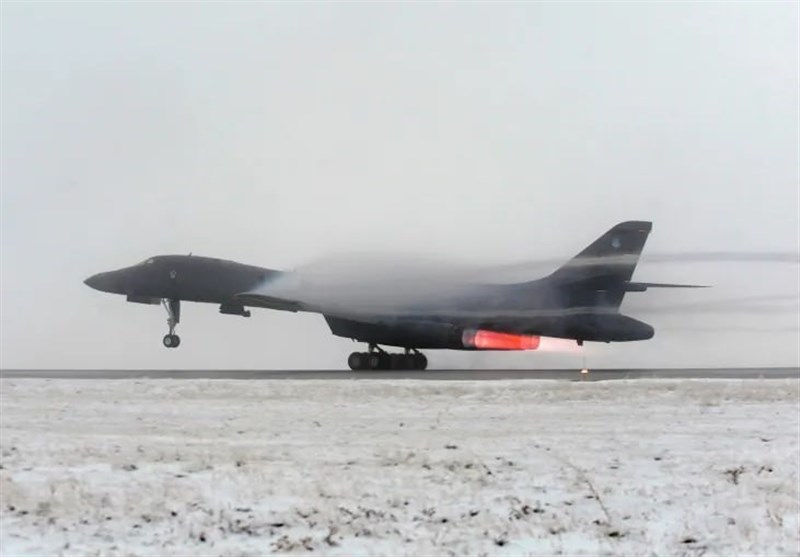 TEHRAN (Tasnim) – Russia's defense ministry announced on Tuesday that it dispatched a Sukhoi Su-27 fighter jet to prevent potential violations of its state border by two United States Air Force strategic bombers flying over the Baltic Sea.
The ministry stated that the Russian military successfully averted any border breach by the US planes, emphasizing that the actions of the Russian fighter adhered strictly to international airspace regulations.
According to the ministry, the crew of the Russian fighter identified the airborne targets as two US Air Force B-1B strategic bombers.
Pentagon spokesman Brigadier General Pat Ryder confirmed the incident, stating that the B-1 bombers were participating in a prearranged exercise in Europe. He further remarked that the interaction between the Russian fighter and the US aircraft was conducted safely and professionally.
This recent interception by Russia is the latest in a series of aerial encounters involving Russian, US, and NATO military aircraft, occurring amid heightened tensions following the war in Ukraine.
In March, a US surveillance drone crashed into the Black Sea after being intercepted by Russian jets in international airspace. The US military attributed the crash to a collision with the propeller of one of the Russian jets, while Russia denied causing any physical harm to the drone.
In April, fighter jets from the United Kingdom were scrambled to intercept a Russian military aircraft operating near Scotland.
The Russian Tu-142 maritime patrol aircraft was intercepted by Typhoon fighters as it approached UK airspace from the North Atlantic Ocean, having initially flown over the Norwegian Sea in international airspace.
Additionally, German and UK fighter planes intercepted three Russian reconnaissance aircraft in international airspace over the Baltic Sea as part of NATO's air defense in northeastern Europe.
Earlier this month, Russia reported intercepting two aircraft, one German and one French, attempting to violate its airspace.
Furthermore, in mid-April, a Russian fighter jet was dispatched to escort a German naval aircraft over the Baltic Sea.